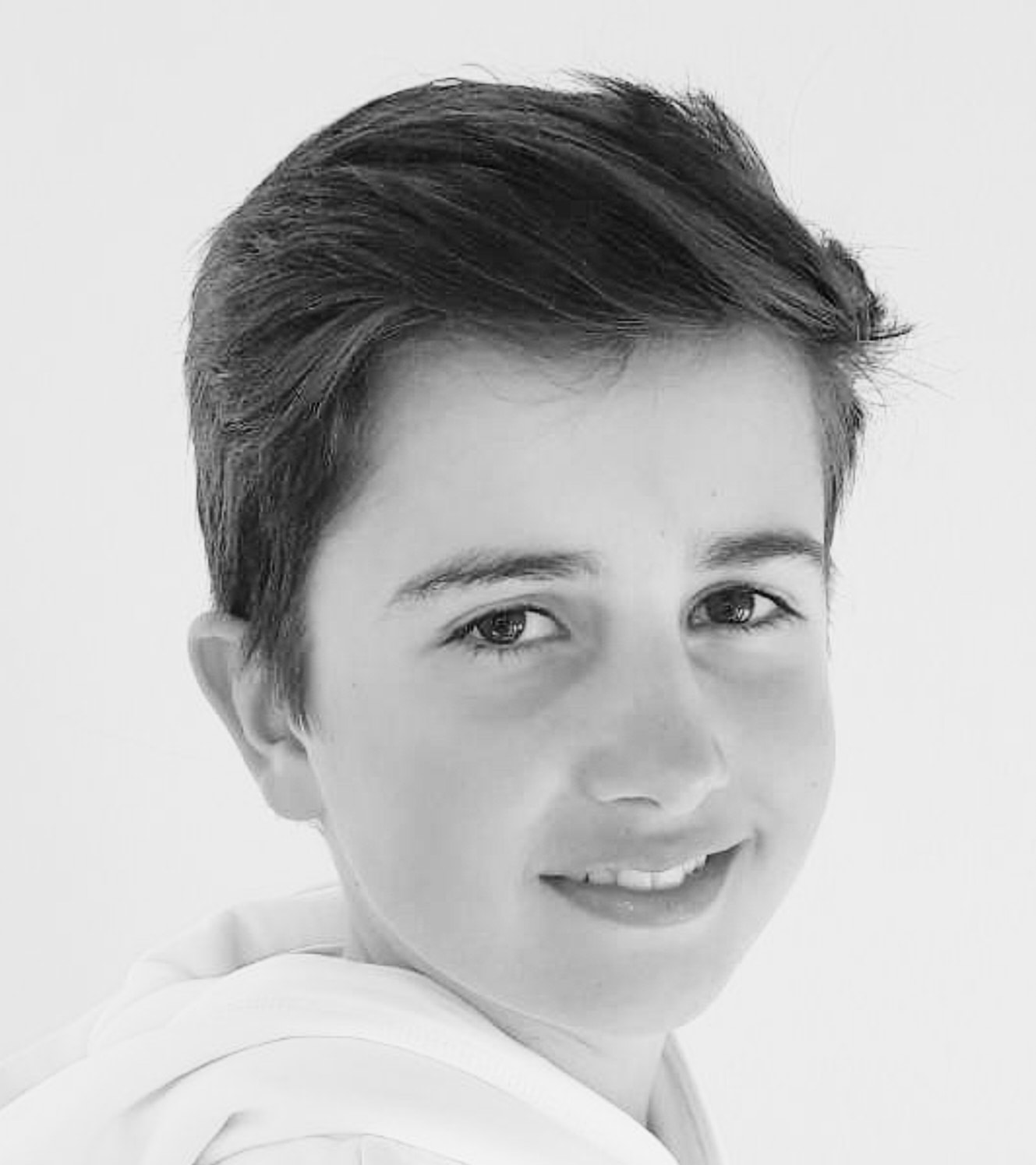 Jakob (11)
Alto
Kapellknabe since: 2017
Instrument: Drumset
School: High School Rein
Job desired: Actor
Hobbies: skiing, cycling, table tennis,
darts, drums, reading
Favorite song: B.I.B.O.
Favorite comp.: Capital Bra
Reason for joining the choir: Finding new friends, it's fun
Best choir experience: Amerika/Canada Tournee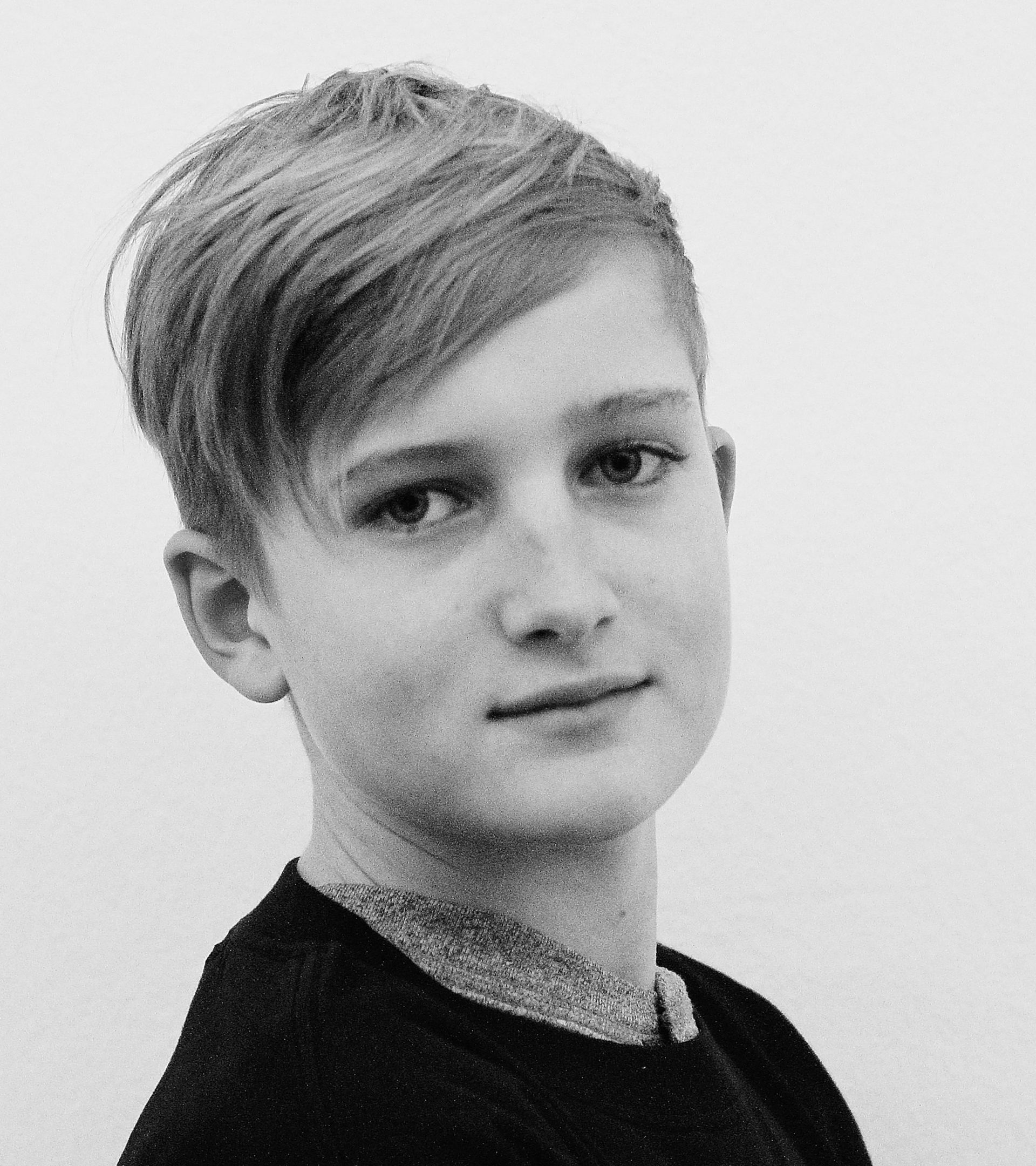 Konstantin (14)
Mezzo / Alto
Kapellknabe since: 2015
Instrument: Guitar
School: Middle School Hitzendorf
Job desired: Metal Technician
Hobbies: skiing, cycling
Favorite song: ´74-´75 (The Connells)
Favorite comp.: W.A. Mozart
Reason for joining the choir: Community, friends, concerts
Best choir experience: Australia tour 2018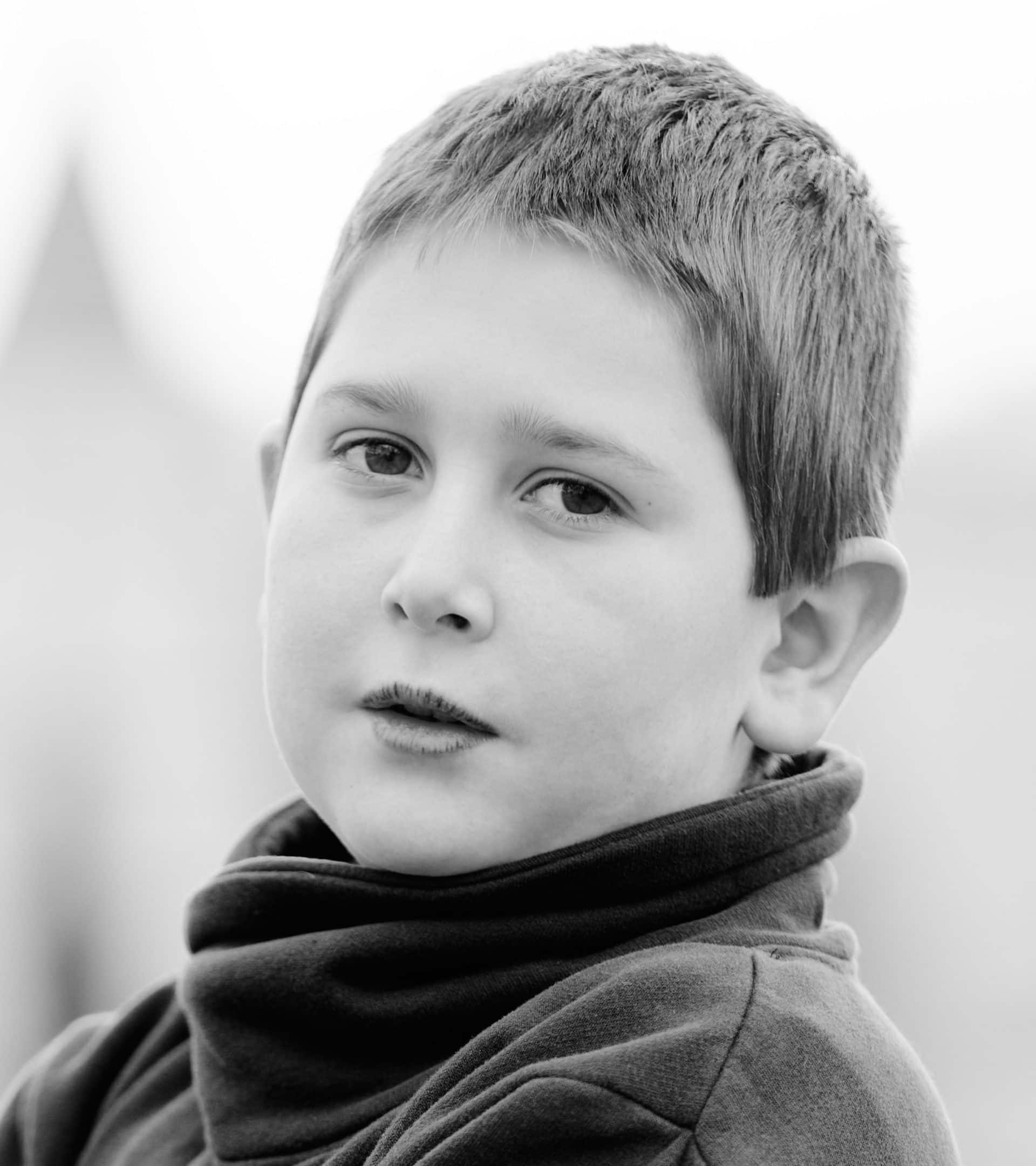 Leonidas (10)
Alto
Kapellknabe since: 2019
Instrument: Piano
School: Elementary School Mariatrost
Job desired: Technical Inventor
Hobbies: singing, drawing
Favorite song: For the beauty of the earth
Favorite comp.: John Rutter
Reason for joining the choir: Because I enjoy it!
Best choir experience: Family Choir Week in St. Lambrecht ( July 2021)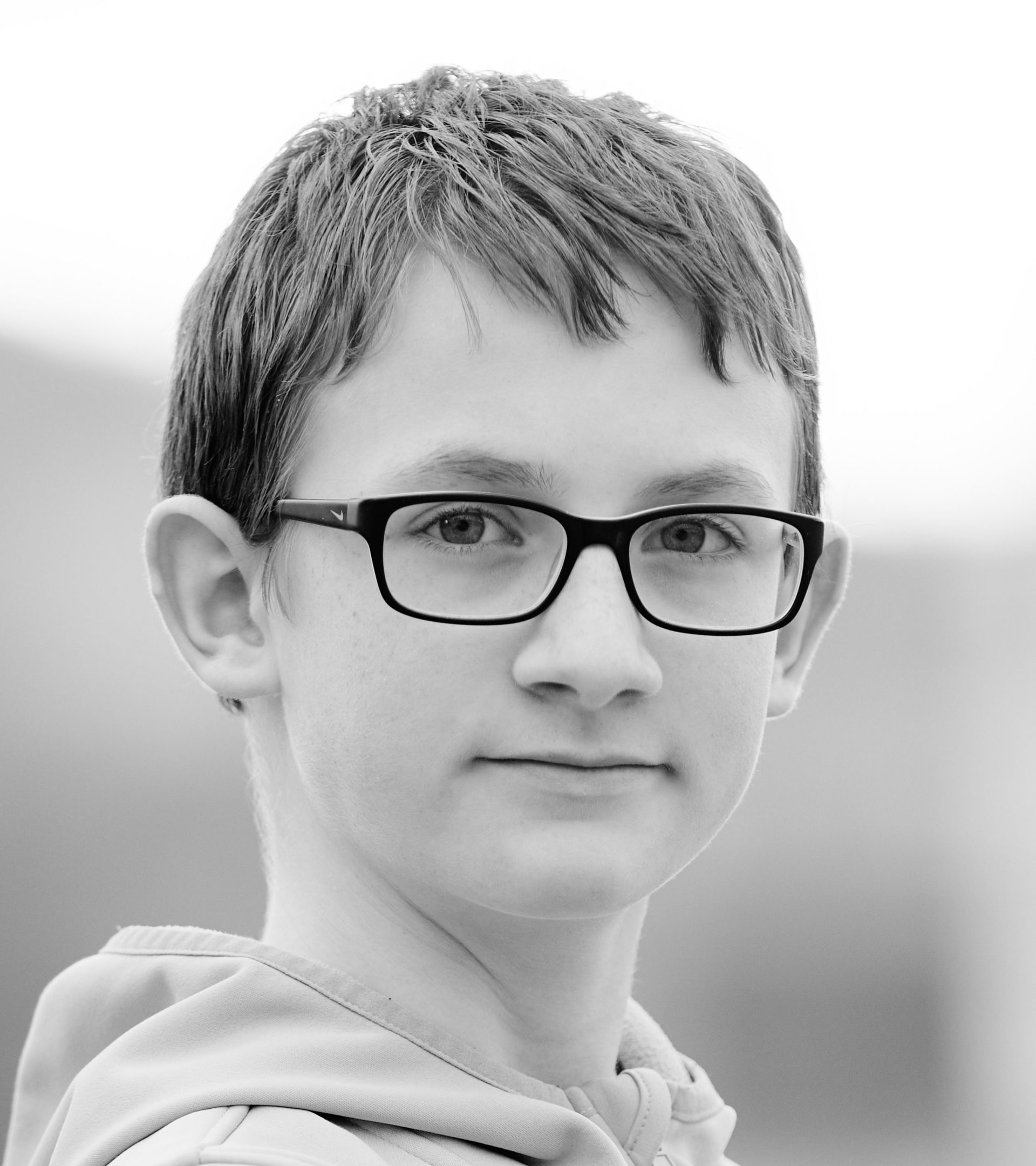 Levi (13)
Tenor
Kapellknabe since: 2016
Instrument: Harmonica, Recorder
School: High School Klusemann, Graz
Job desired: Lector
Hobbies: reading, baking, singing, arithmetic
Favorite song: How great thou art
Favorite comp.: I do not have one
Reason for joining the choir: Because I love to sing and I really enjoy the company in the choir.
Best choir experience: Tour Australia / Taiwan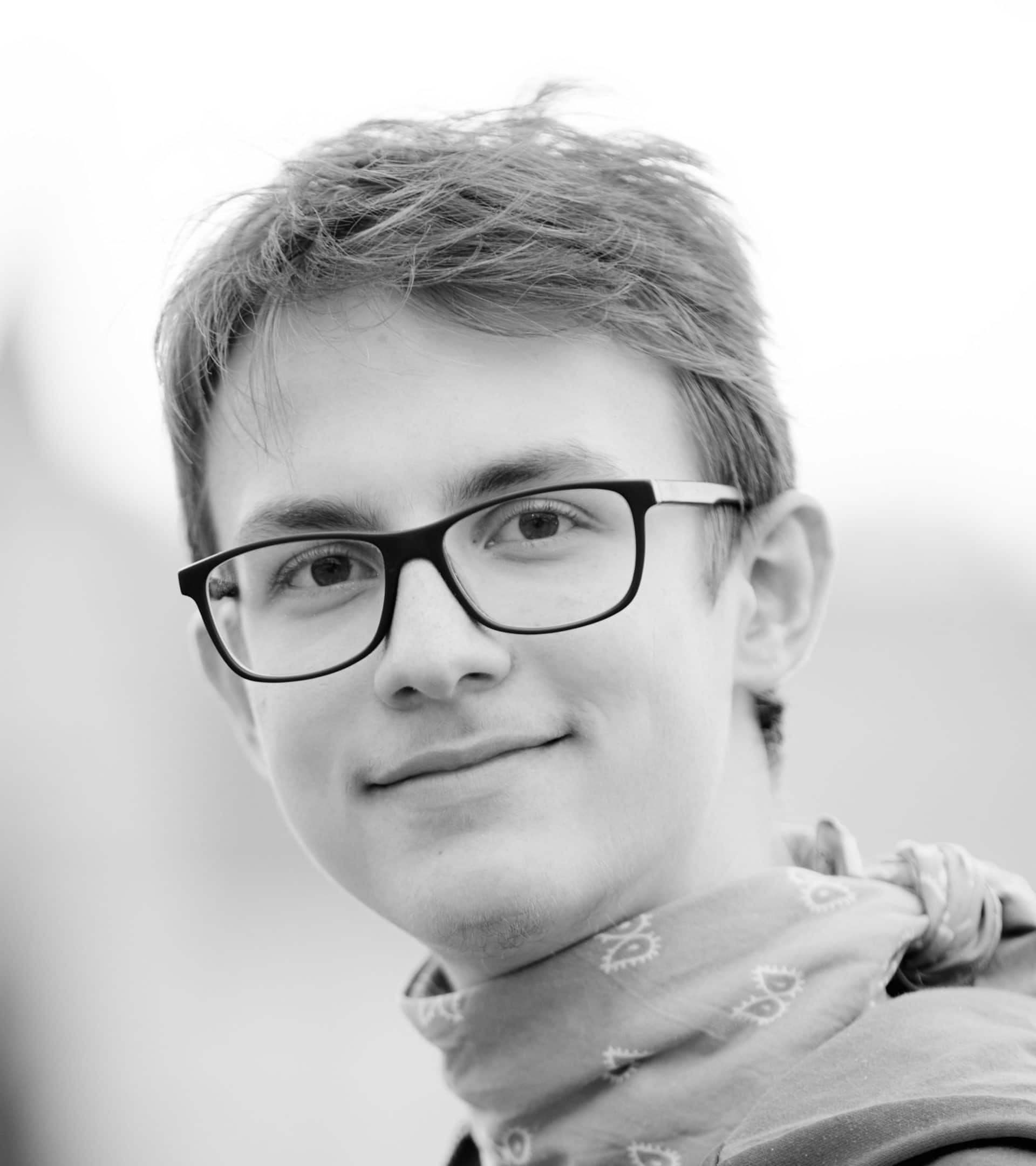 Noah (16)
Bass
Kapellknabe since: 2013
Instrument: Piano
School: High School Klusemann, Graz
Job desired: Astrophysicist
Hobbies: Playing the piano, reading, skiing, hiking, science
Favorite song: Indescribable (Chris Tomlin)
Favorite comp.: Johann Sebastian Bach
Reason for joining the choir: It is a great experience for your future life. And of course: the music.
Best choir experience: My first choir trip to the USA in 2015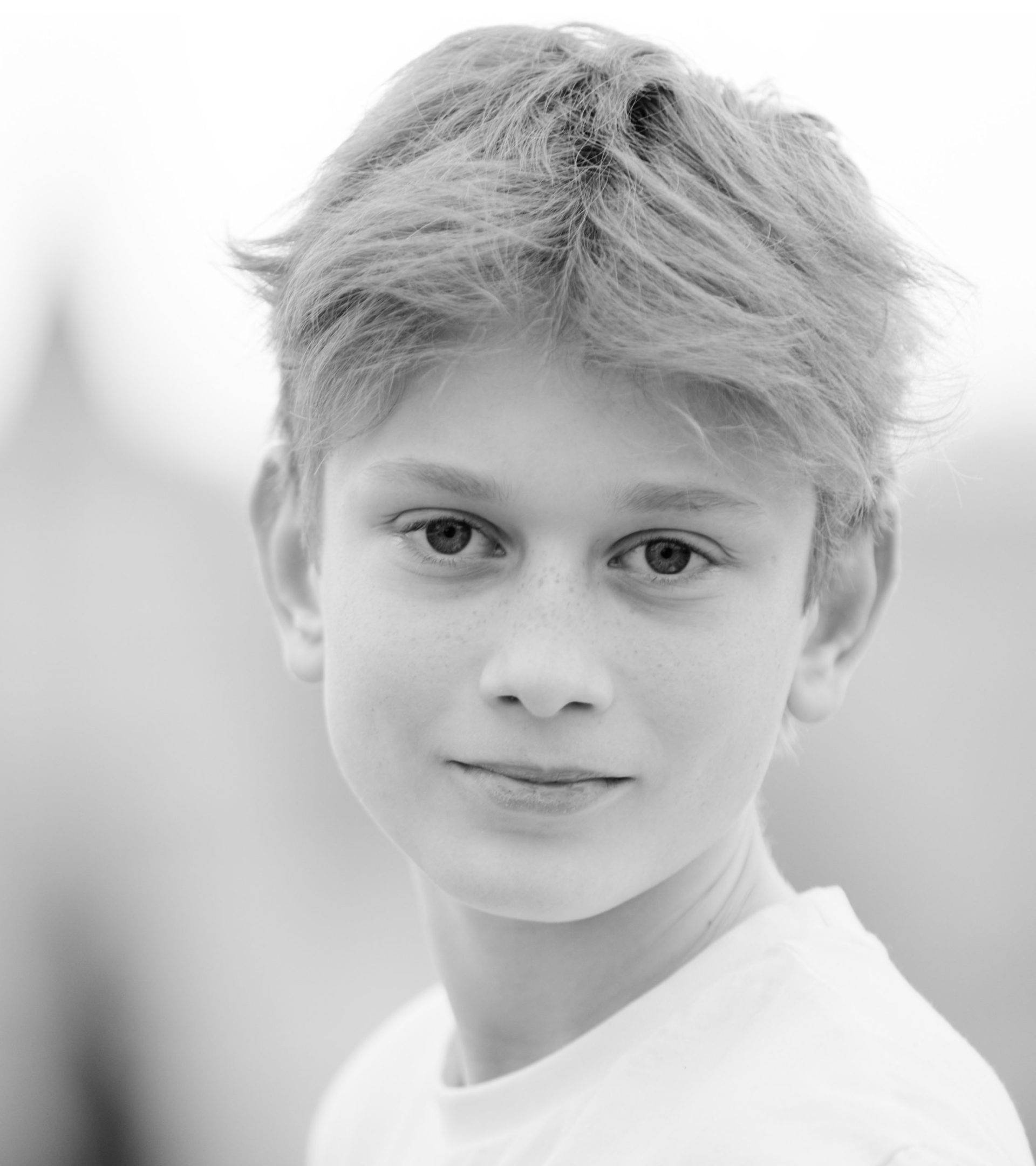 Florens (13)
Alto
Kapellknabe since: 2016
School: High School Graz, Petersgasse
Job desired: Entrepreneur
Hobbies: singing, soccer, basketball, weight training, gaming
Favorite song: "Hope" (XXXTentacion), "Yosemite" (Travis Scott), "Requiem" by Mozart
Favorite comp.: Mozart
Reason for joining the choir: I am interested in music, singing is great fun and I have found good friends here
Best choir experience: My two solos in the 2019 Christmas Oratorio and my first summer camp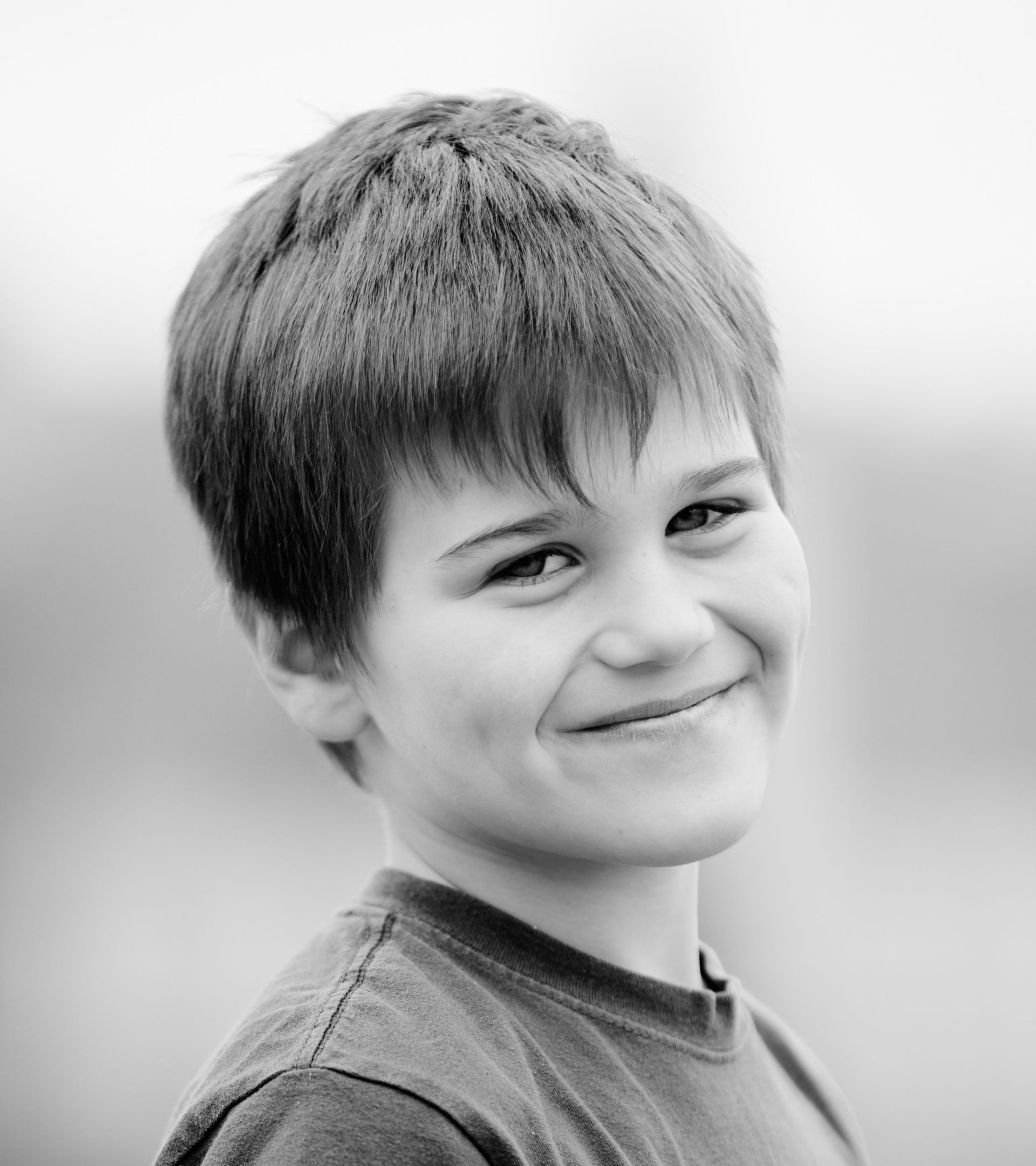 Stefan (6)
Soprano
Kapellknabe since: 2021
School: Elementary School for Music Ferdinandeum, Graz
Job desired: Crane operator
Hobbies: play basketball, skateboard
Favorite song: Halleluja (Messiah), Schubert As-Dur Messe
Favorite comp.: Johann Sebastian Bach, Wolfgang Amadeus Mozart
Reason for joining the choir: Because this is my profession
Best choir experience: singing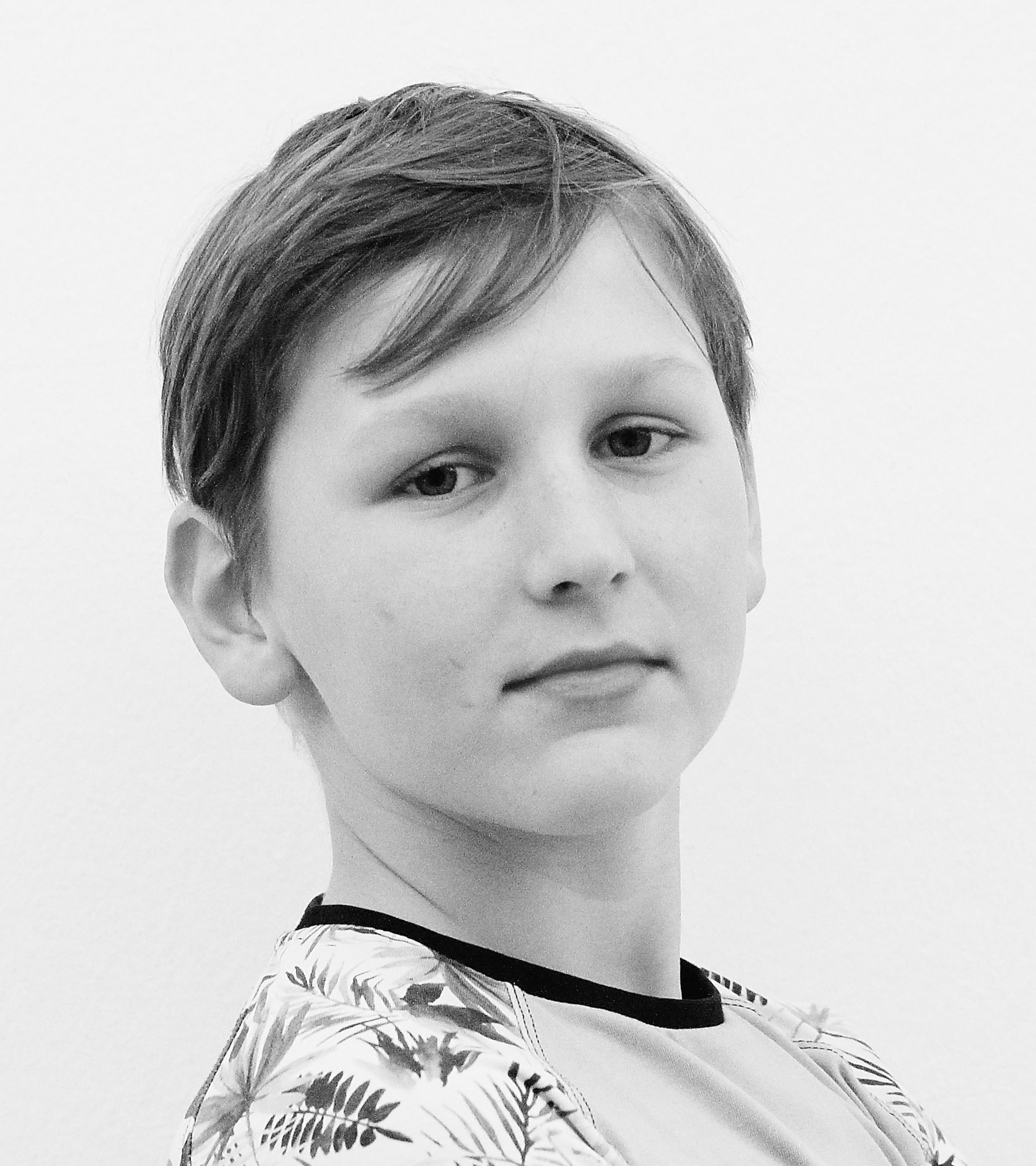 Leonhard (10)
Soprano
Kapellknabe since: 2019
School: Elementary School Odilien
Job desired: Professional Soccer player
Hobbies: Soccer, reading, singing
Favorite song: The one (Rea Garvey)
Reason for joining the choir: Because the time with my friends and especially the summercamps are fun.
Best choir experience: Choir Camp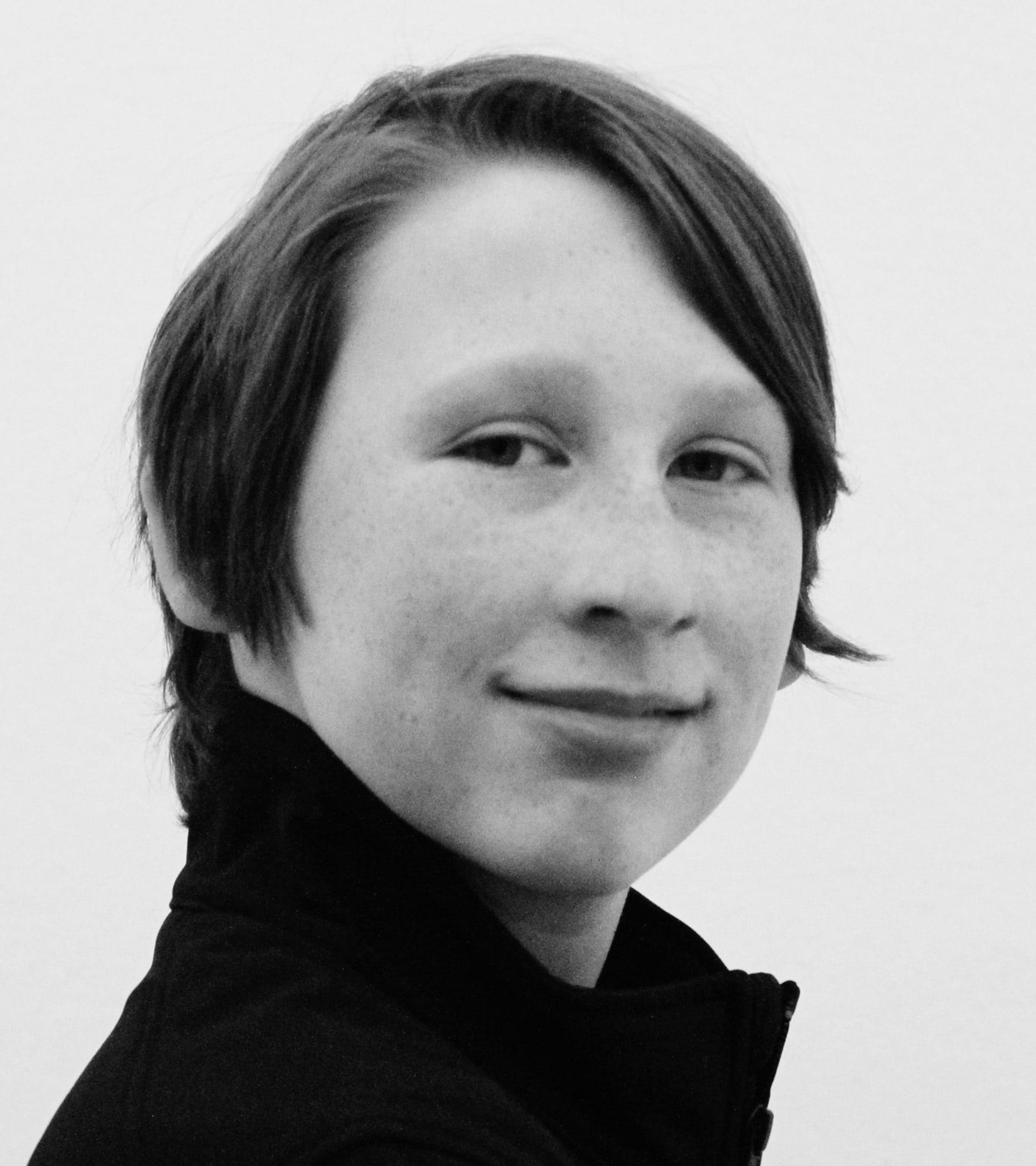 Benedikt (11)
Alto
Kapellknabe since: 2019
Instrument: Guitar
School: High School Seebacher
Job desired: Carpenter
Hobbies: Play the Guitar
Favorite song: Blinding Lights
Favorite comp.: Mozart
Reason for joining the choir: It is a lot of fun.
Best choir experience: Choir Camp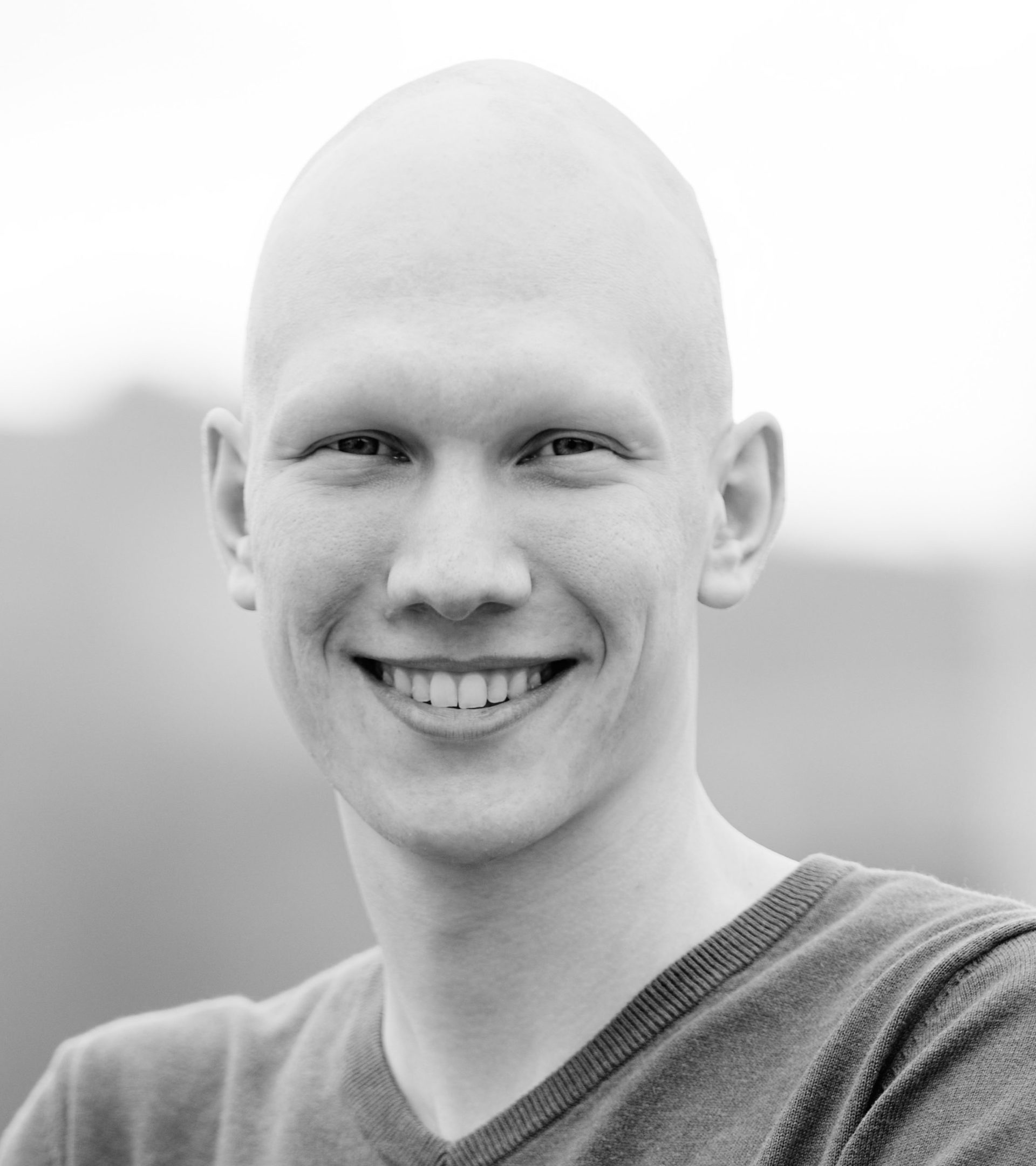 Sebastian (20)
Tenor
Kapellknabe since: 2008
Instrument: Trombone, Piano (free style)
University: University for applied Studies
Graz: Sustainable Food Management
Job desired: Cheese Maker
Hobbies: hiking, skiing, swimming, twitch, YouTube
Favorite song: Stabat Mater (Dvorak)
Favorite comp.: Johann Sebastian Bach
Reason for joining the choir: Because every activity I did as a child, I sang to myself. The choir found me.
Best choir experience: Tour to the US (2015) and Australia / Taiwan (2018)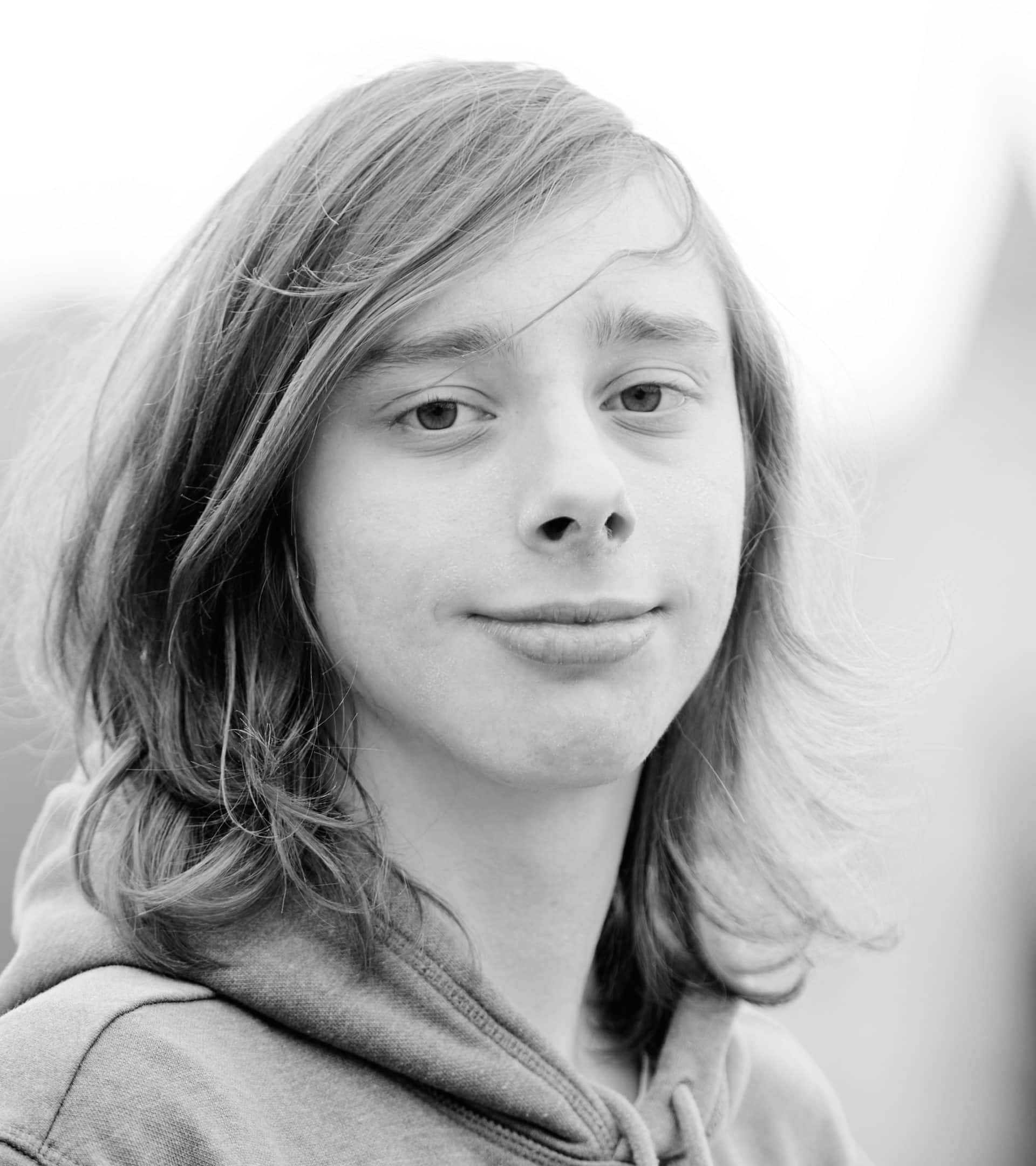 Christoph (17)
Bass
Kapellknabe since: 2012
Instrument: Clarinet
Profession: ACE Christof group Steel construction engineer and welder
Job desired: Welder or Steel construction engineer
Hobbies: Singing, watching TV, playing games with friends
Favorite song: All of Me
Favorite comp.: I don't really have one
Reason for joining the choir: I love to sing with others
Best choir experience: Tour to Australia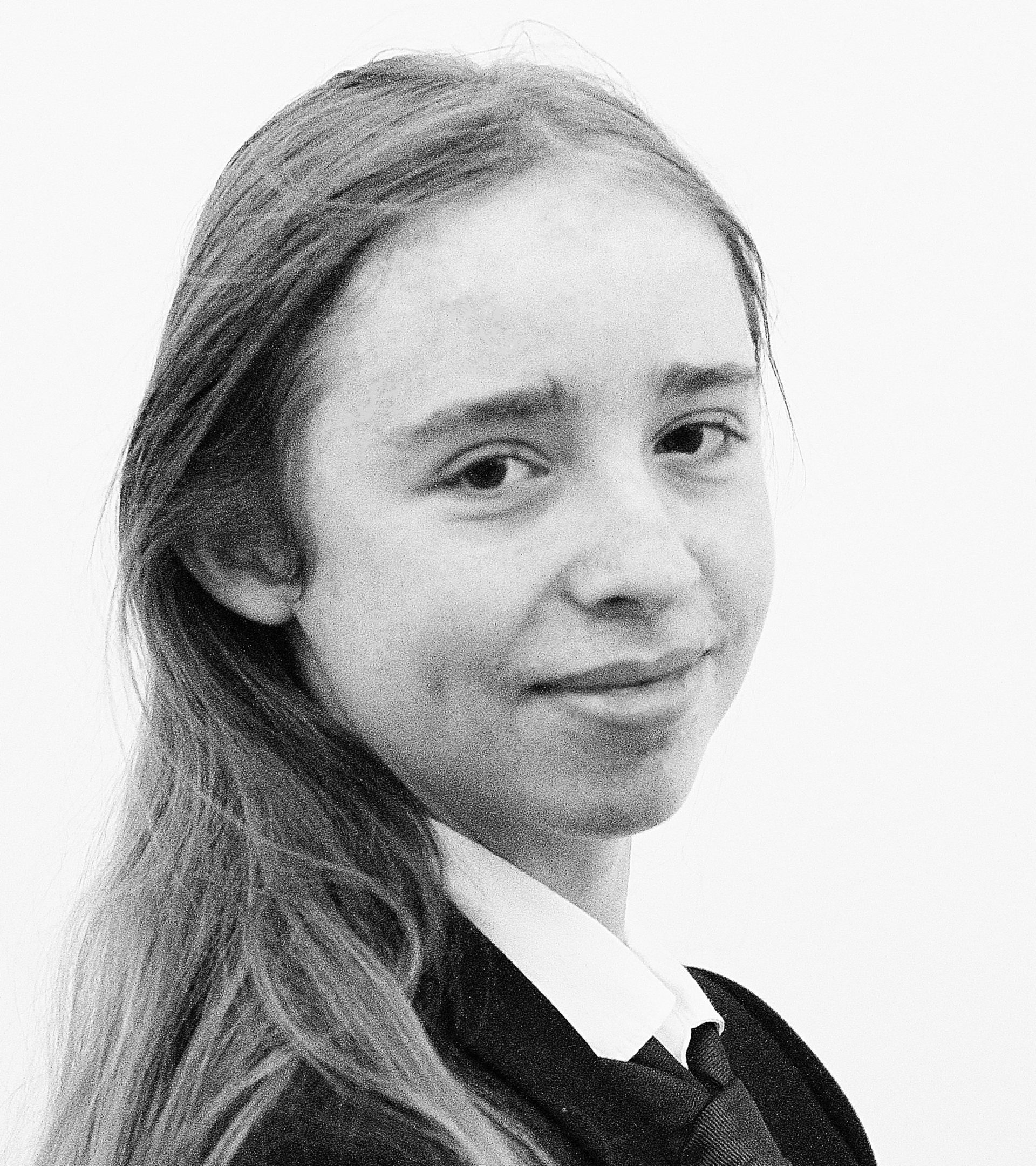 Noah (15)
Bass
Kapellknabe since: 2013
Profession: ACE Christof group Steel construction engineer and welder
Job desired: have it already
Hobbies: Singing, archery
Favorite song: Stay- by "The Kid Laroi" and " Justin Bieber"
Reason for joining the choir: It is a lot of fun for me
Best choir experience: Tour to Australia (2018)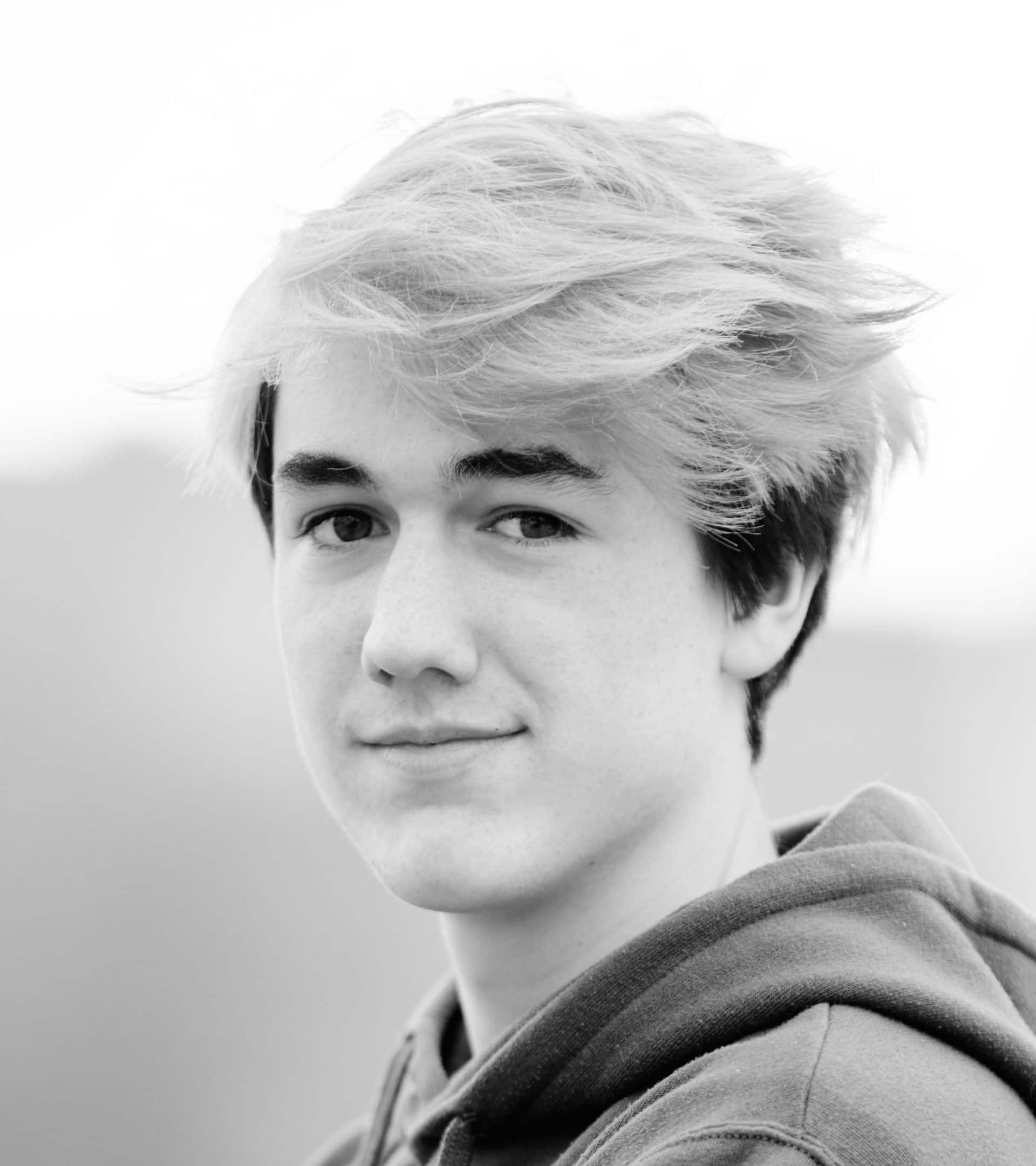 Gregor (17)
Bass
Kapellknabe since: 2012
Instrument: Bassoon, Piano, Recorder
School: Academic High School Graz
Job desired: don't know yet
Hobbies: sports, computer games, music
Favorite song: Unstoppable (- The Score)
Favorite comp.: Hans Zimmer
Reason for joining the choir: I love music and singing together
Best choir experience: all scenic performances and projects with soloistic elements because of the additional challenges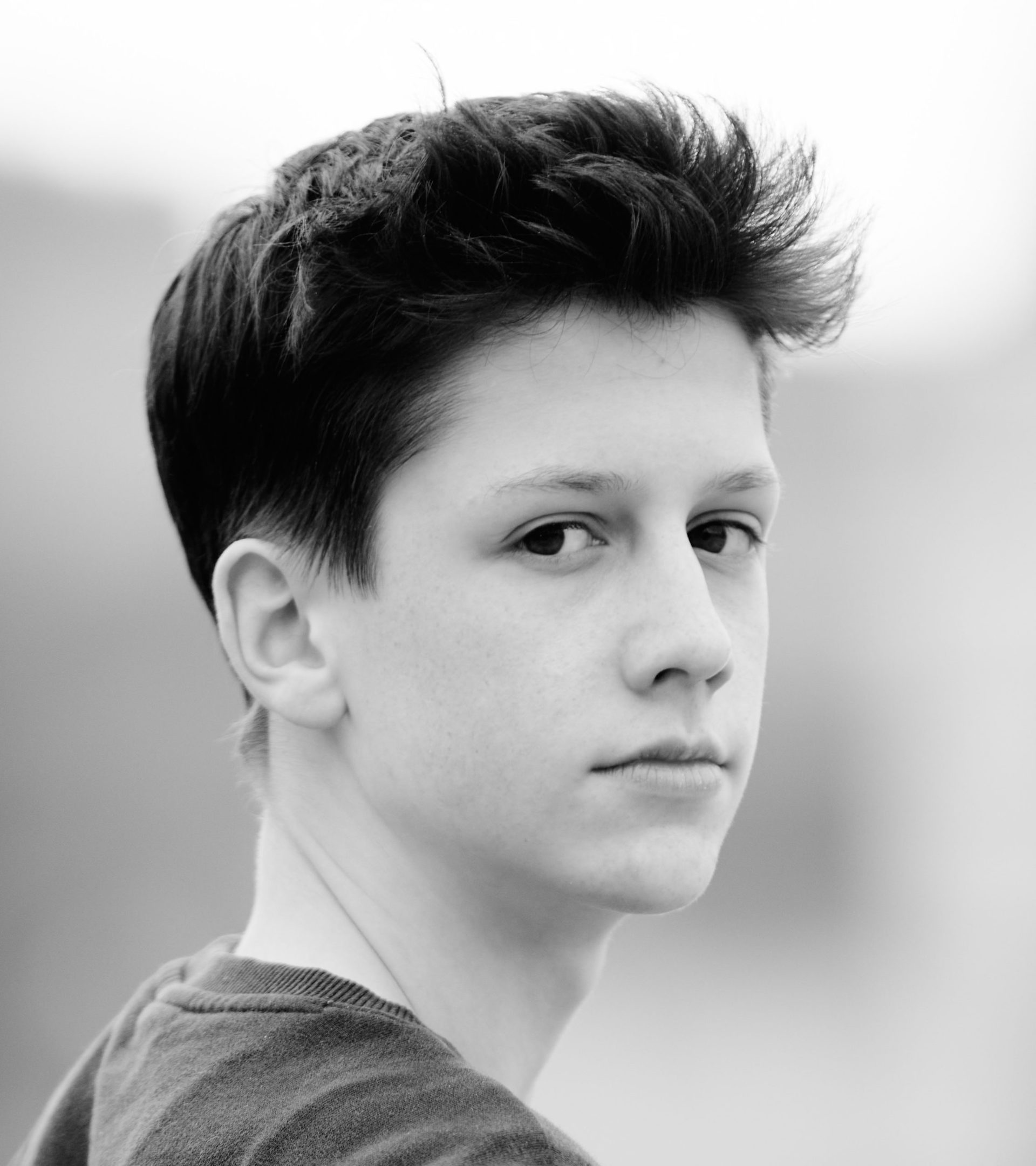 Paul (14)
Tenor
Kapellknabe since: 2014
Instrument: Flute
School: Academic High School Graz
Job desired: Journalist
Hobbies: frisbee, photography, choir
Favorite song: Life on Mars, David Bowie
Favorite comp.: Johann Sebastian Bach
Reason for joining the choir: Community
Best choir experience: Choir Camp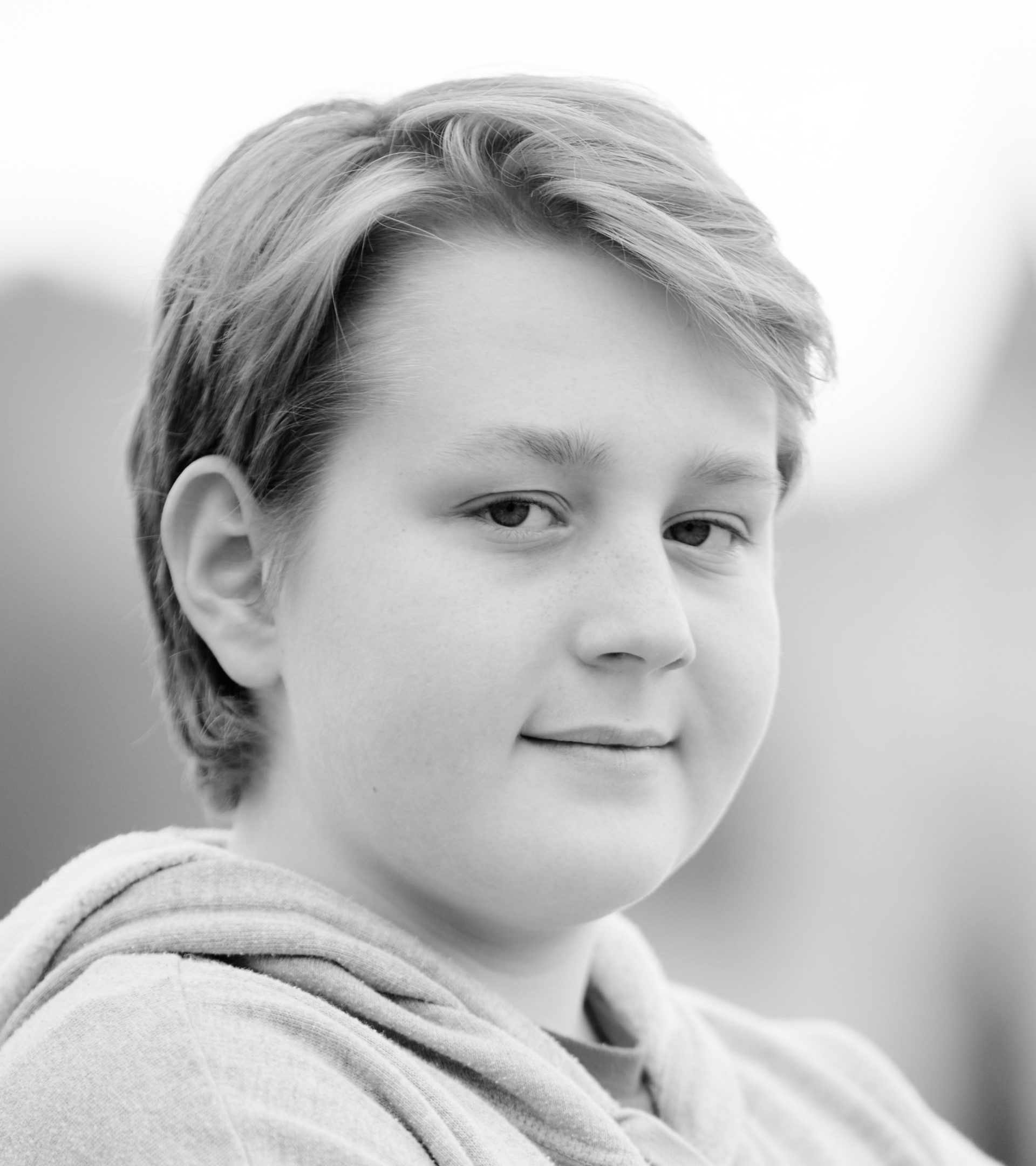 Bálint (13)
Alto
Kapellknabe since: 2014
Instrument: Recorder
School: High School Kepler, Graz
Job desired: Hand Vascular Surgeon
Hobbies: play table tennis, ride a bike
Favorite song: Tanz der Vampiere, Sound of Music
Favorite comp.: Mozart, Freddie Mercury
Reason for joining the choir: Because then I have friends outside of school and because I like to sing.
Best choir experience: Choir Camp, Rehearsal Weekends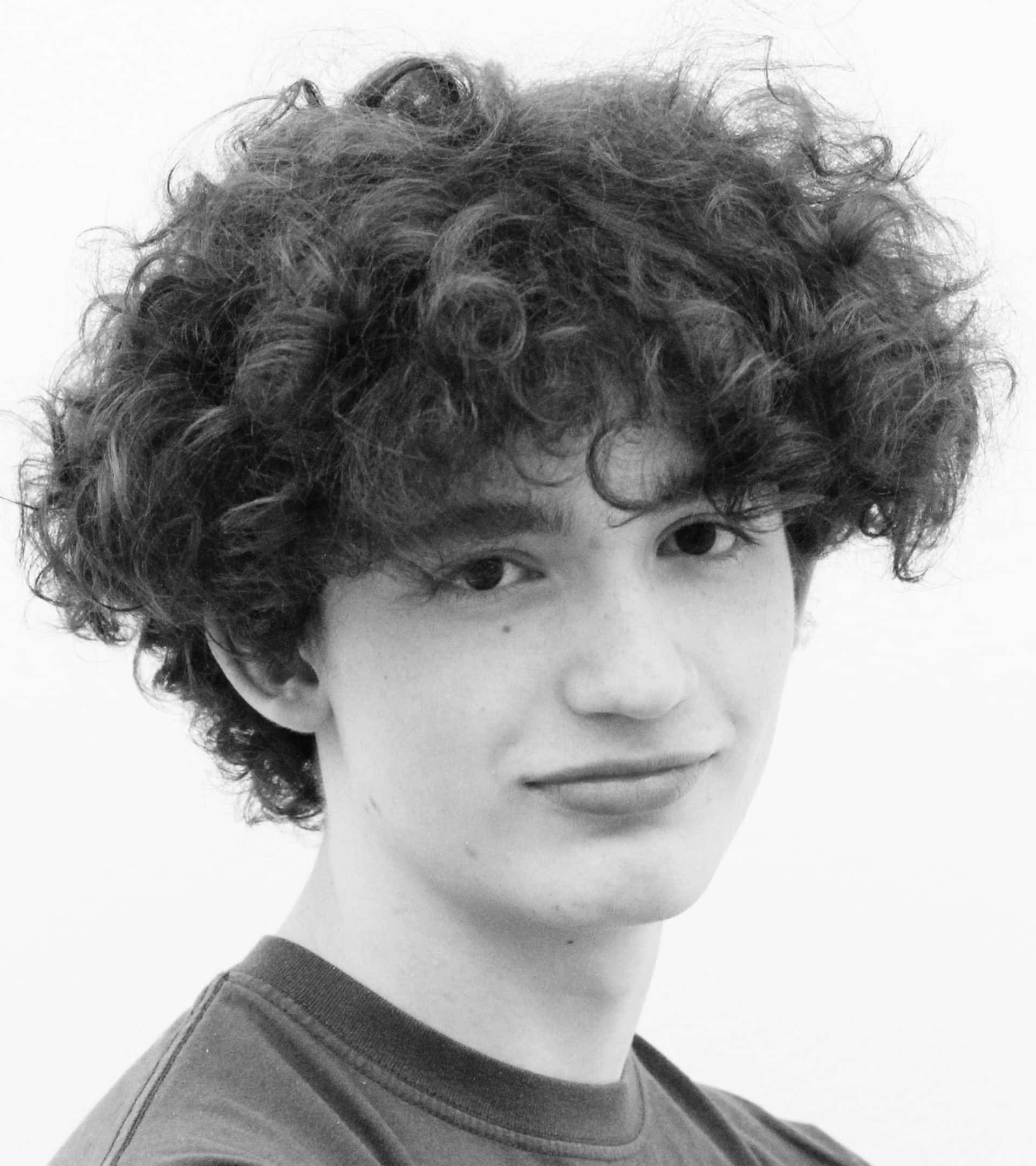 Jakob (13)
Bass
Kapellknabe since: 2014
Instrument: Dulcimer
School: High School Kepler, Graz
Job desired: Actor, Aviation Architect, Pilot
Hobbies: Nature
Favorite song: 1. Riptide, 2. Rewrite The Stars
Favorite comp.: Vance Joy, (Matthias Unterkofler xD)
Reason for joining the choir: In general, the best group of friends I know, plus concerts and travel? Absolutely reason enough!
Best choir experience: Australia, every day with the choir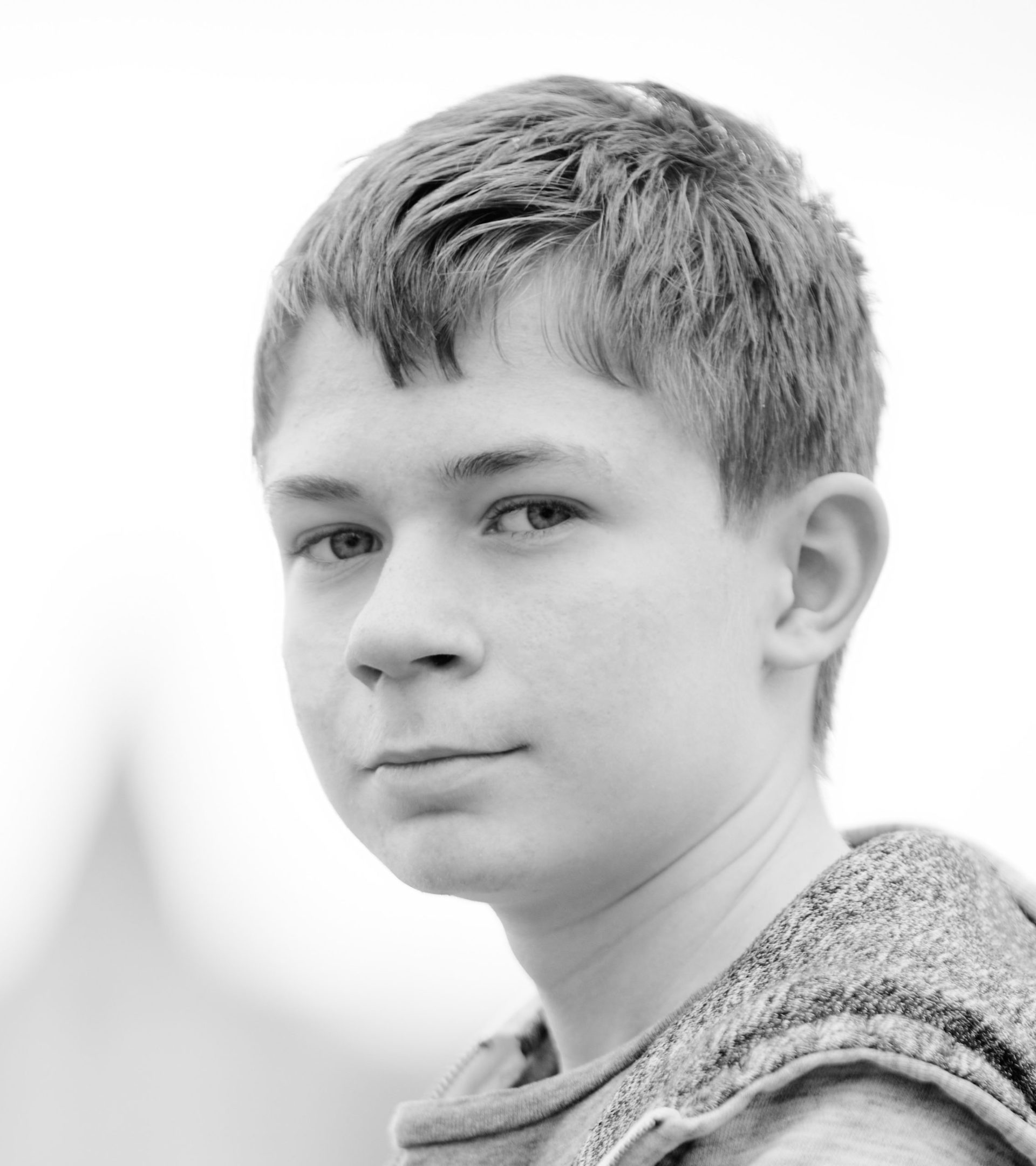 Tobias (12)
Bass
Kapellknabe since: 2017
School: Academic High School, Graz
Job desired: Teacher
Hobbies: gaming, reading
Favorite song: "Bad Segeberg" by Wise Guys
Favorite comp.: Joseph Haydn
Reason for joining the choir: It´s a lot of fun
Best choir experience: scenic performances of "The Creation"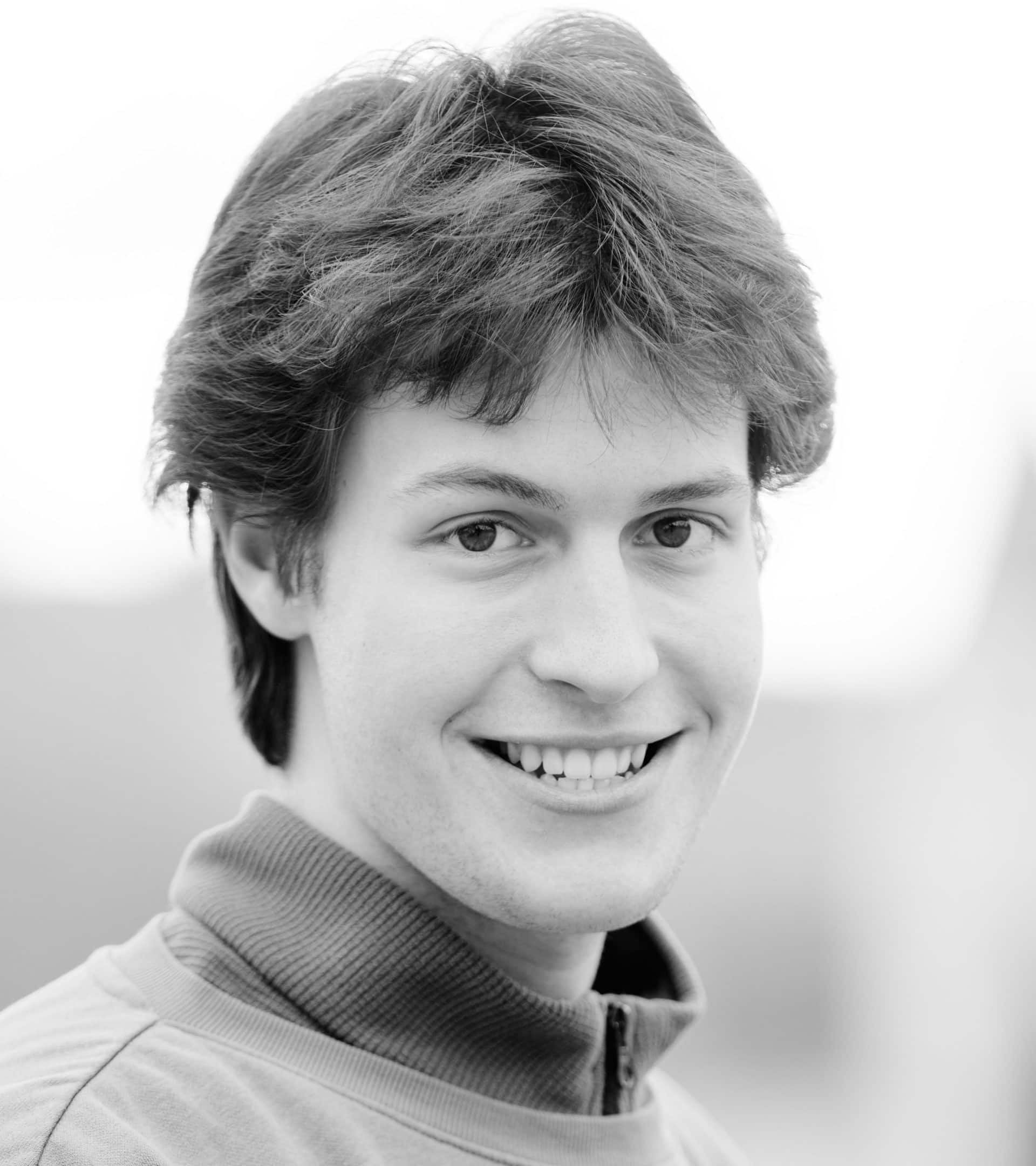 Moritz (17)
Tenor
Kapellknabe since: 2013
Instrument: Drumset
School: High School for Music, Graz
Hobbies: listening to music
Favorite song: A Forest – The cure
Favorite comp.: J.S. Bach
Reason for joining the choir: joy of singing together and "Arrrrrrmin"
Best choir experience: Summer Camp (on general)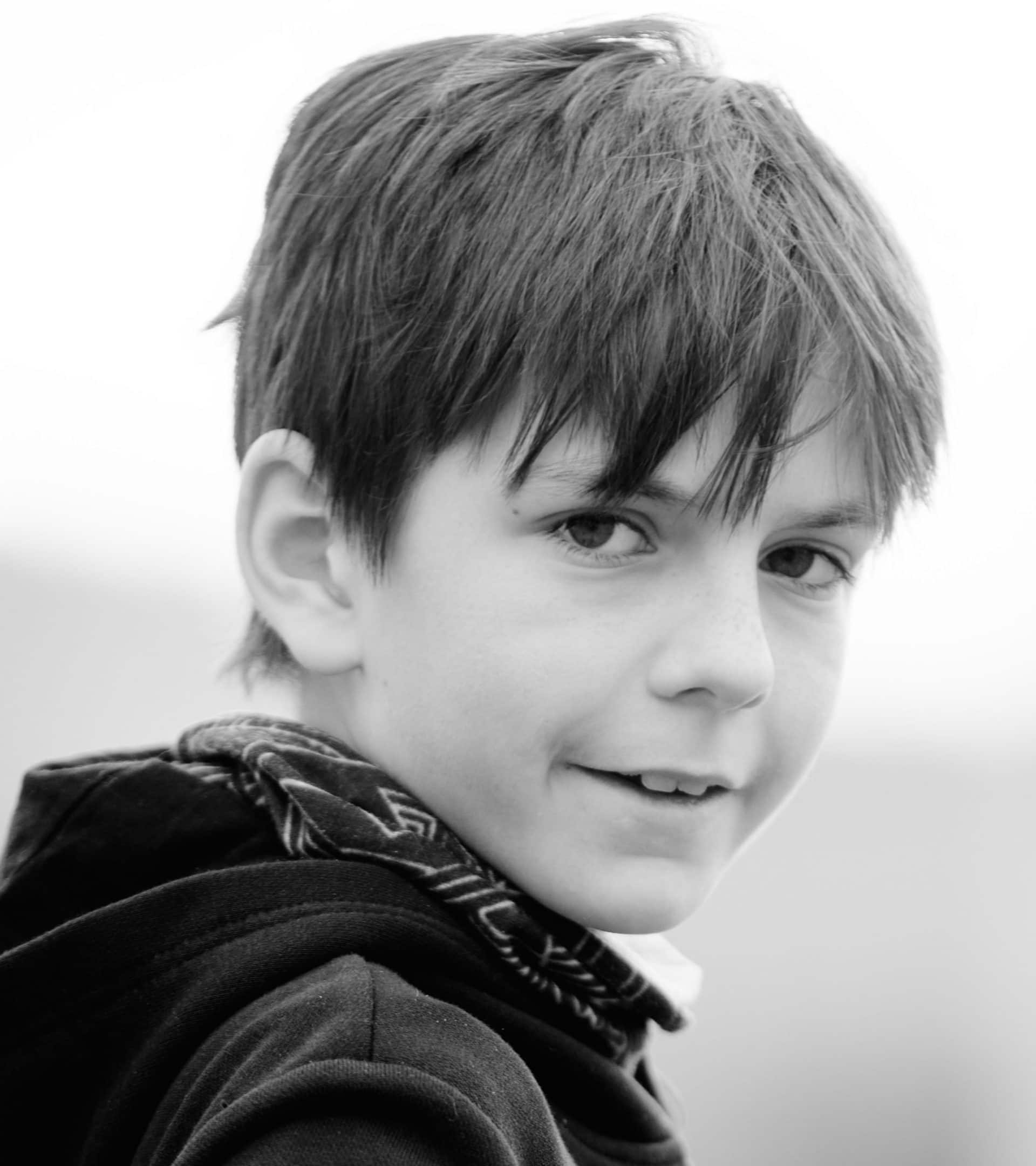 Anton (10)
Alto
Kapellknabe since: 2018
School: High School Kepler, Graz
Job desired: Influencer, Architect
Hobbies: Lego, drawing, climbing
Favorite song: Mellow Mellow
Favorite comp.: Mark Forster, EAV
Reason for joining the choir: Because I meet friends there and I like the choir camps in summer
Best choir experience: Choir Camp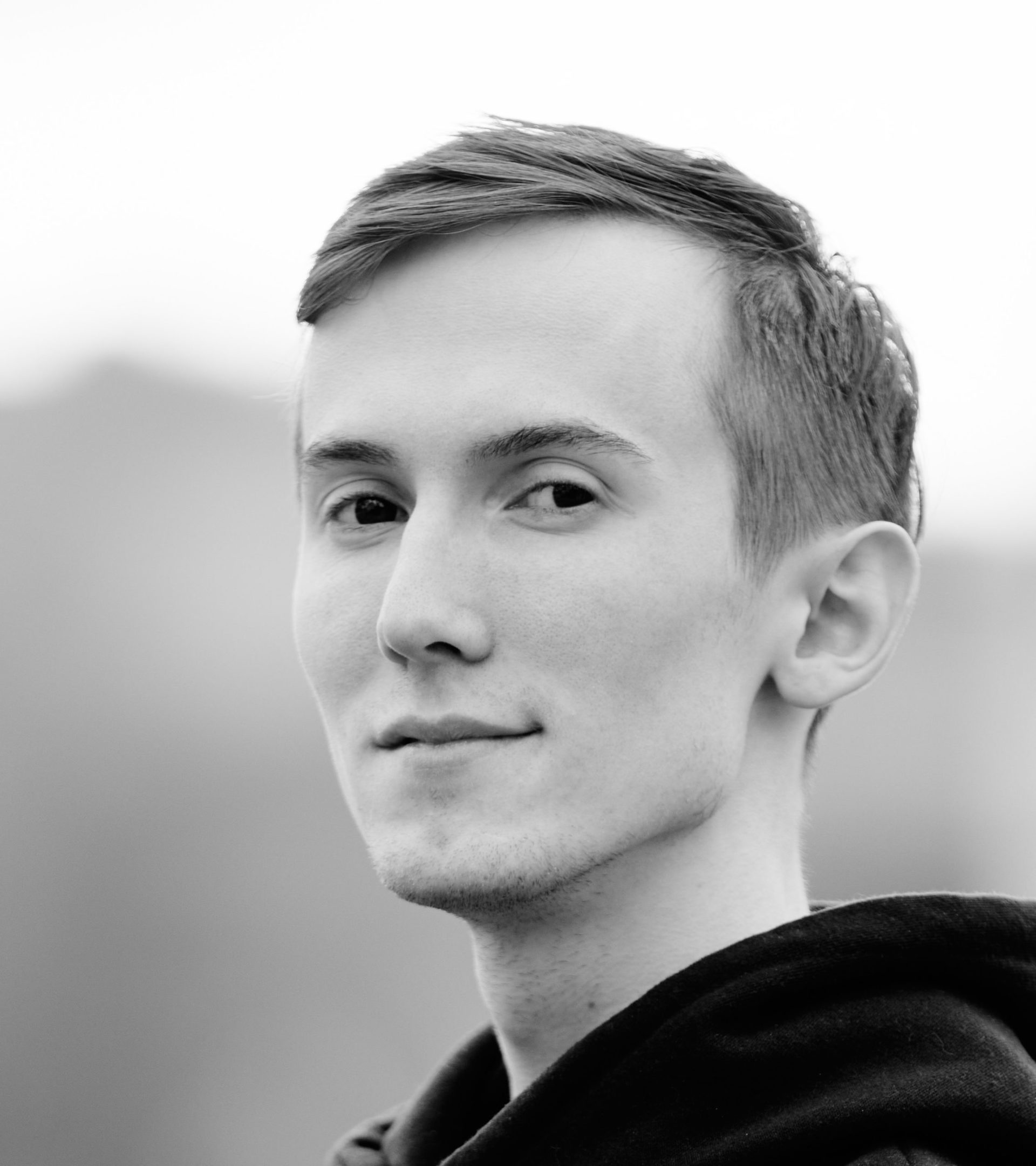 David (22)
Tenor
Kapellknabe since: 2007
Instrument: Piano
University: University of Technologie, Graz: Computer Science
Job desired: Programmer, Software Developer
Hobbies: singing
Favorite song: Christmas Oratorio by Johann Sebastian Bach, Carmina Burana by Carl Orff
Favorite comp.: Johann Sebastian Bach
Reason for joining the choir: making friends all over the world, having fun and creating lots of happy memories
Best choir experience: Australia and USA tour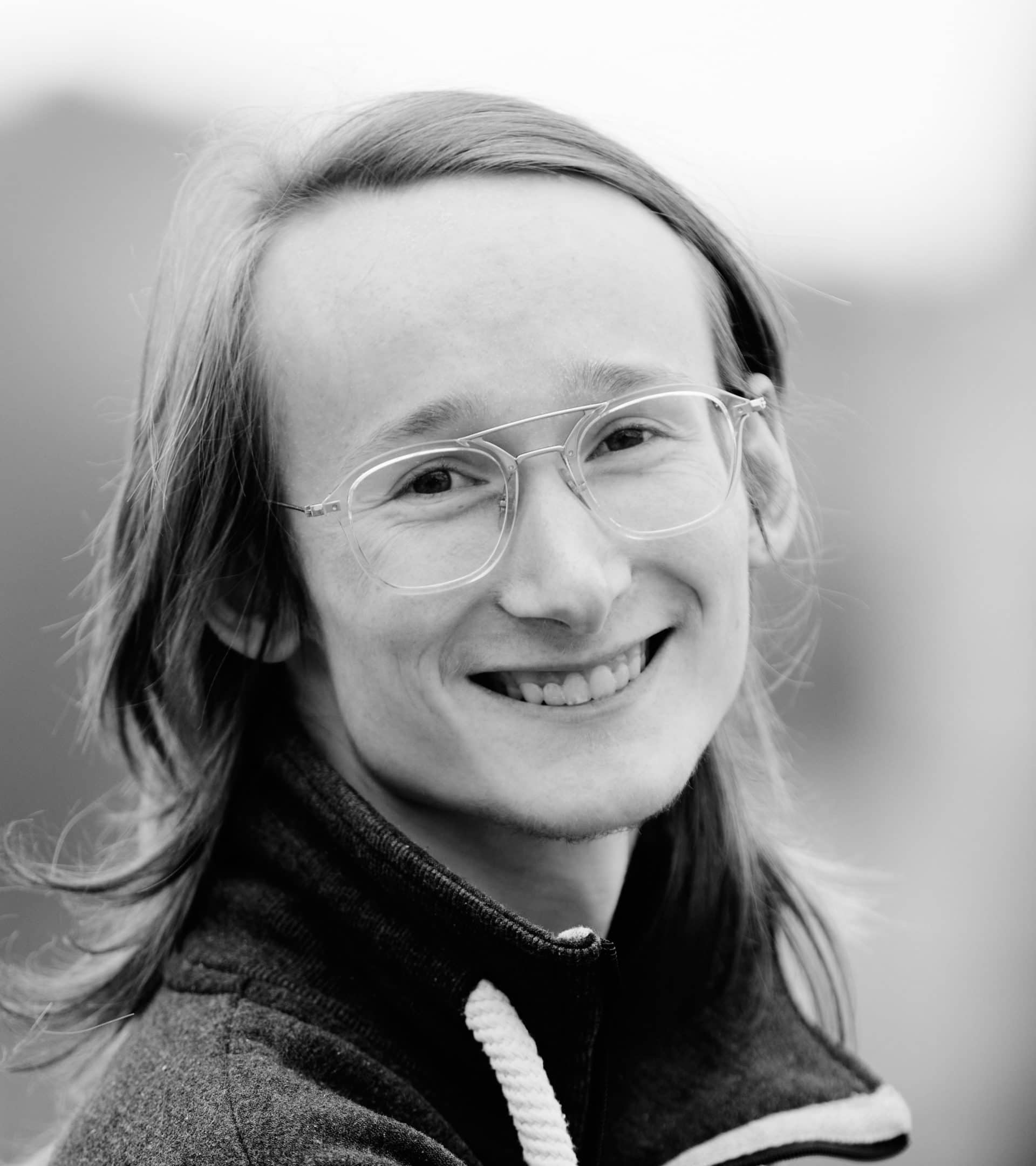 Simon (20)
Tenor
Kapellknabe since: 2018
Instrument: Piano, Ukulele
University: University of Technologie / University for Music, Graz: Sound Engineering
Job desired: Sound Designer
Hobbies: video games, music, video cutting
Favorite song: As the world caves in
Favorite comp.: Edvard Grieg
Reason for joining the choir: musical education and social gathering
Best choir experience: Finale of Max Bruch "Moses"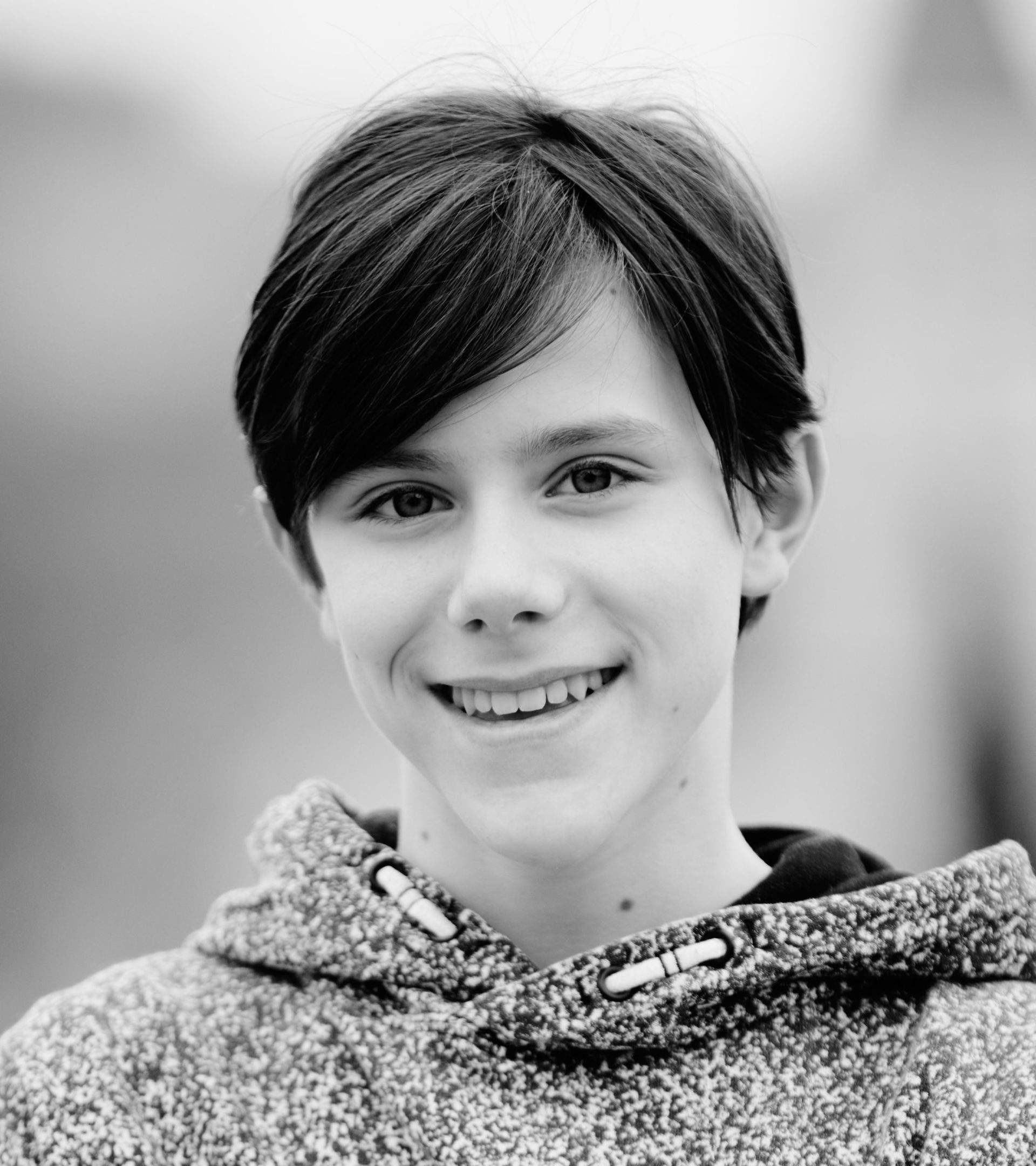 Felix (13)
Soprano
Kapellknabe since: 2021
Instrument: Piano
School: High School Carneri, Graz
Job desired: Teacher (German, Biologie)
Hobbies: singing, acting, bouldering, skatboarding
Favorite song: Dancing Queen
Favorite comp.: G.F. Händel
Reason for joining the choir: Because I like singing very much and it's nice to share a hobby with my
brothers!
Best choir experience: scenic performances of "The Creation"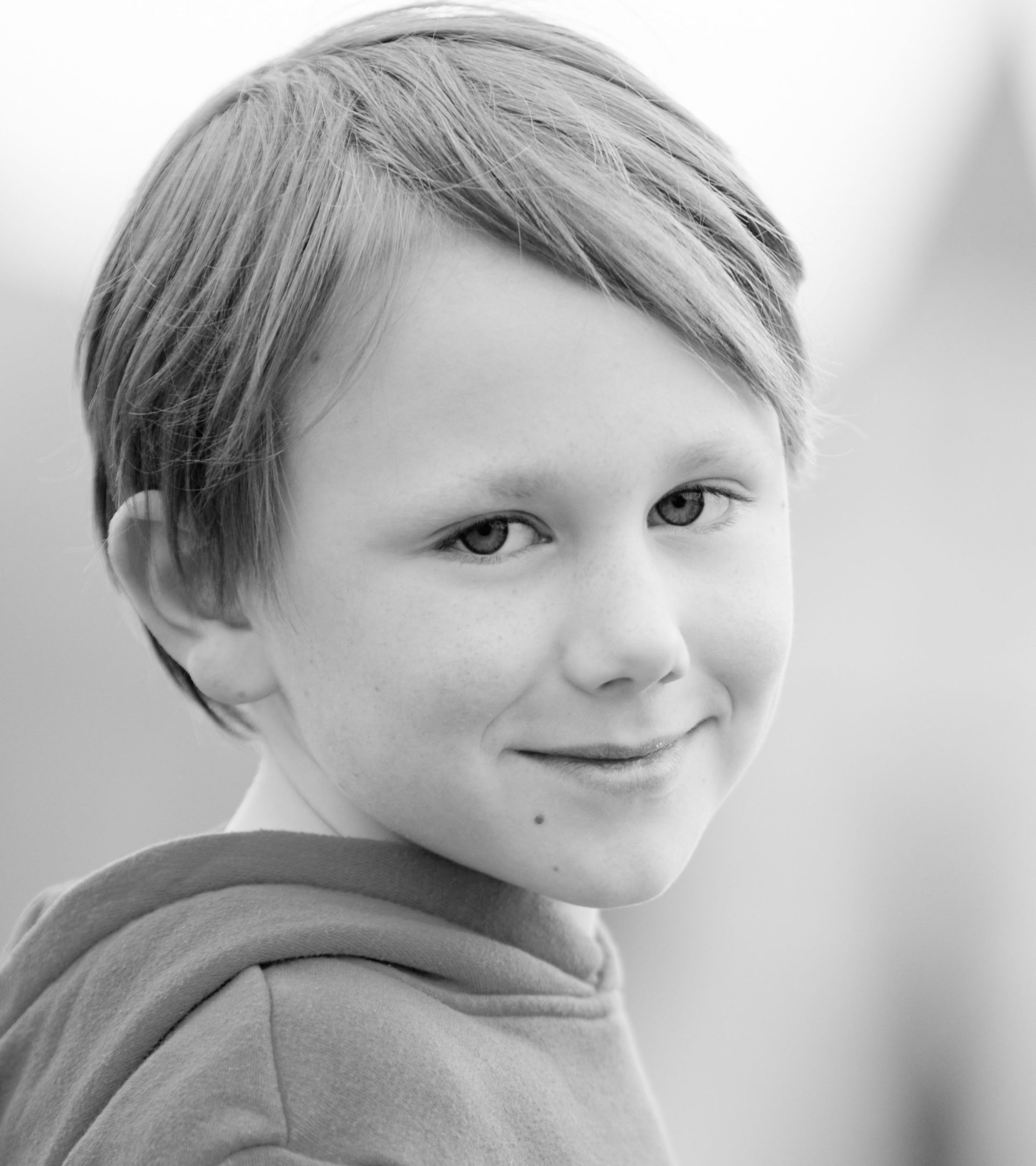 Leo (8)
Soprano
Kapellknabe since: 2021
Instrument: Guitar
School: Elementary School Hasnerplatz
Job desired: Technician
Hobbies: Guitar, singing, swimming, skiing, reading, running
Favorite song: Morgenstimmung
Favorite comp.: Mozart
Reason for joining the choir: Because it's fun with my brothers and the other
singers!
Best choir experience: Summer Camp and scenic performances of "The Creation"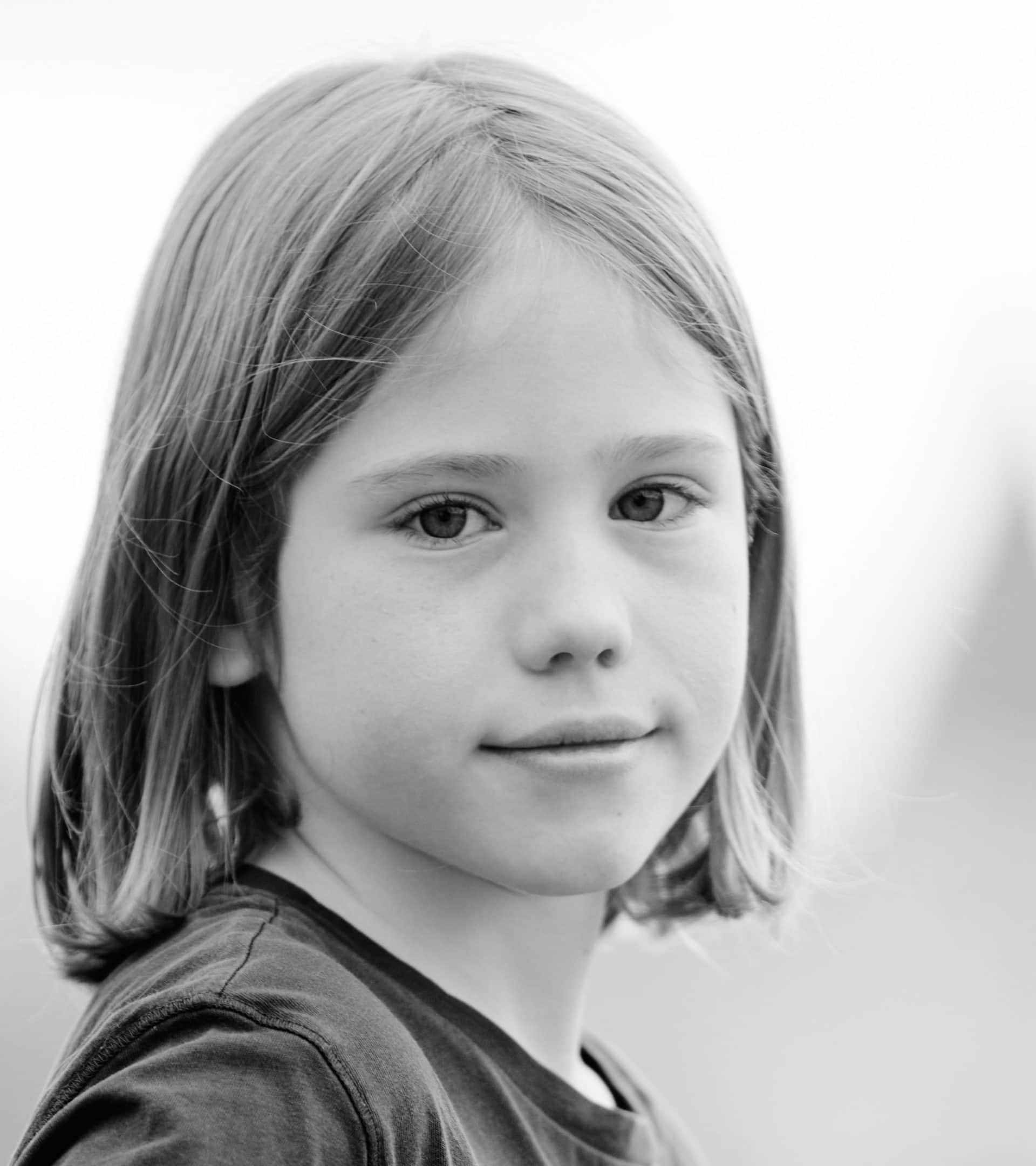 Moritz (11)
Soprano
Kapellknabe since: 2020
Instrument: Piano
School: High School Carneri, Graz
Job desired: Cook or costume designer / stage designer
Hobbies: bouldering, singing, gymnastics, swimming
Favorite song: Cantate Domino
Favorite comp.: Mozart
Reason for joining the choir: I just like singing!
Best choir experience: Summer Camp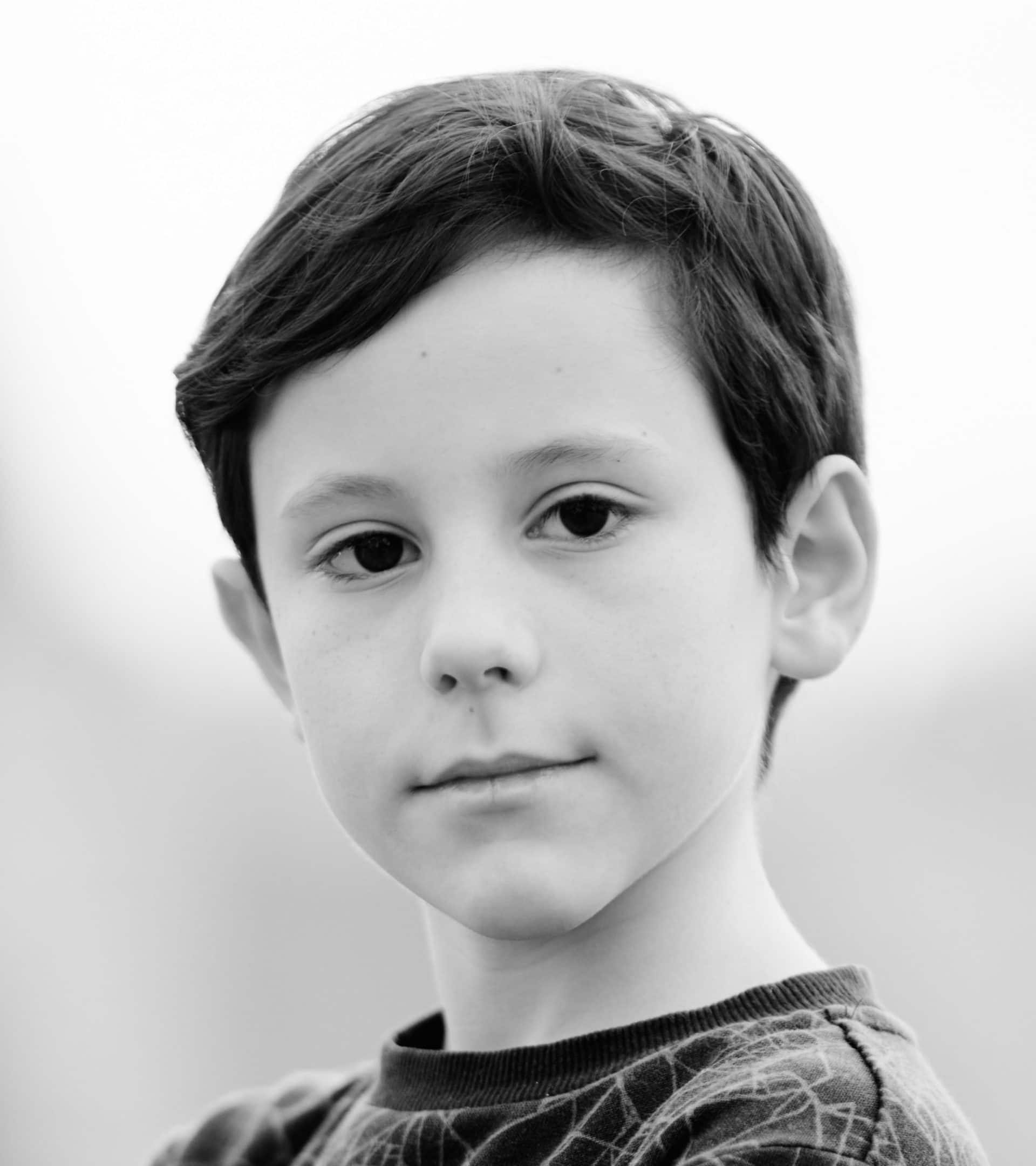 Robin (9)
Soprano
Kapellknabe since: 2020
Instrument: Drums
School: Elementary School Hasnerplatz
Job desired: Lawyer or Banker
Hobbies: Drums, singing, Football, Lego
Favorite song: Dancing Queen
Favorite comp.: Joseph Haydn
Reason for joining the choir: Because it is fun!
Best choir experience: Summer Camp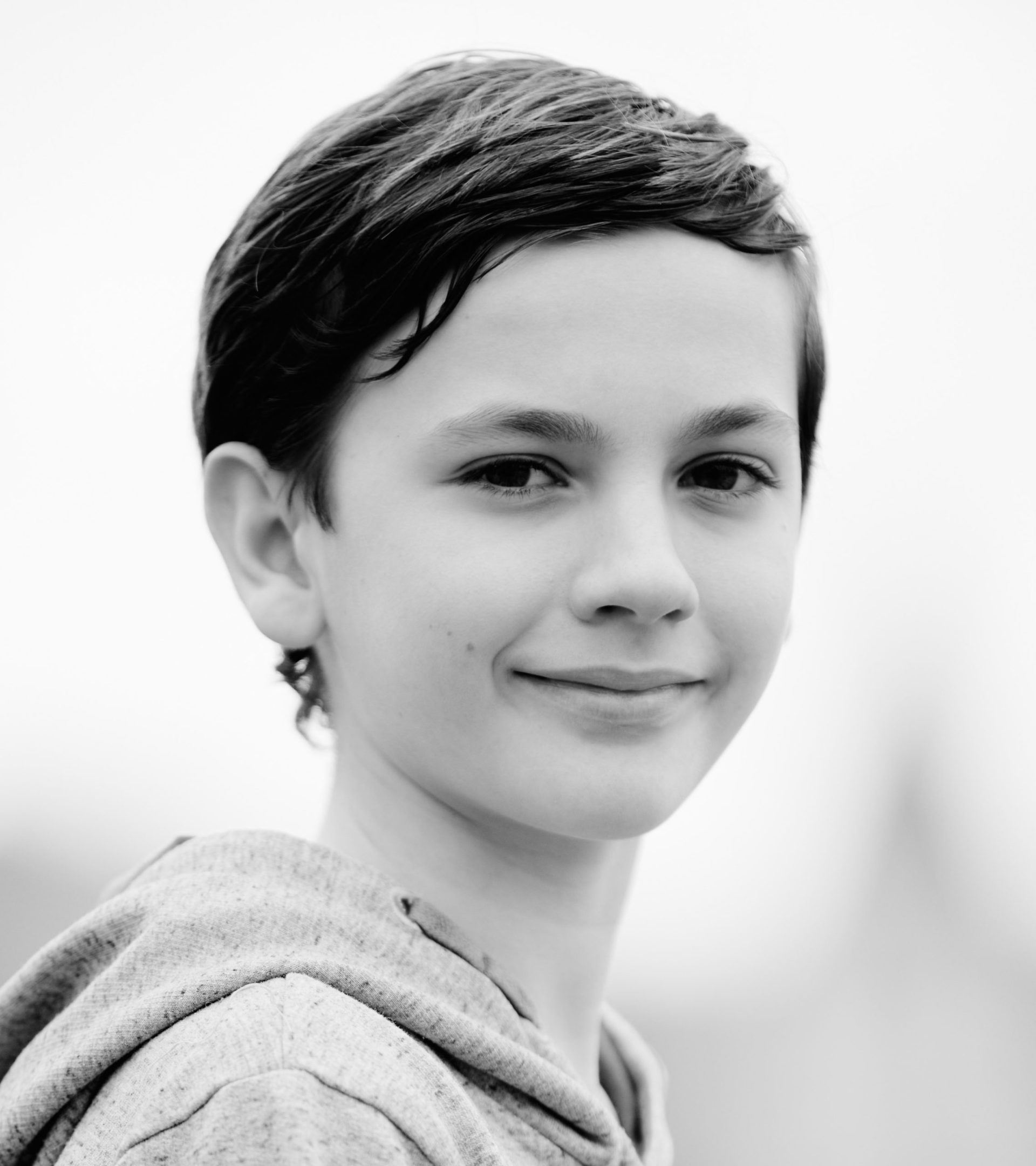 Martin (12)
Soprano
Kapellknabe since: 2017
Instrument: Piano
School: High School for Music, Graz
Job desired: Sound engineer
Hobbies: singing, cycling, soccer, swimming
Favorite song: "Believer" by Imagine Dragons
Favorite comp.: Mozart
Reason for joining the choir: Singing in the choir together with friends is a lot of fun!!!
Best choir experience: Summer Camp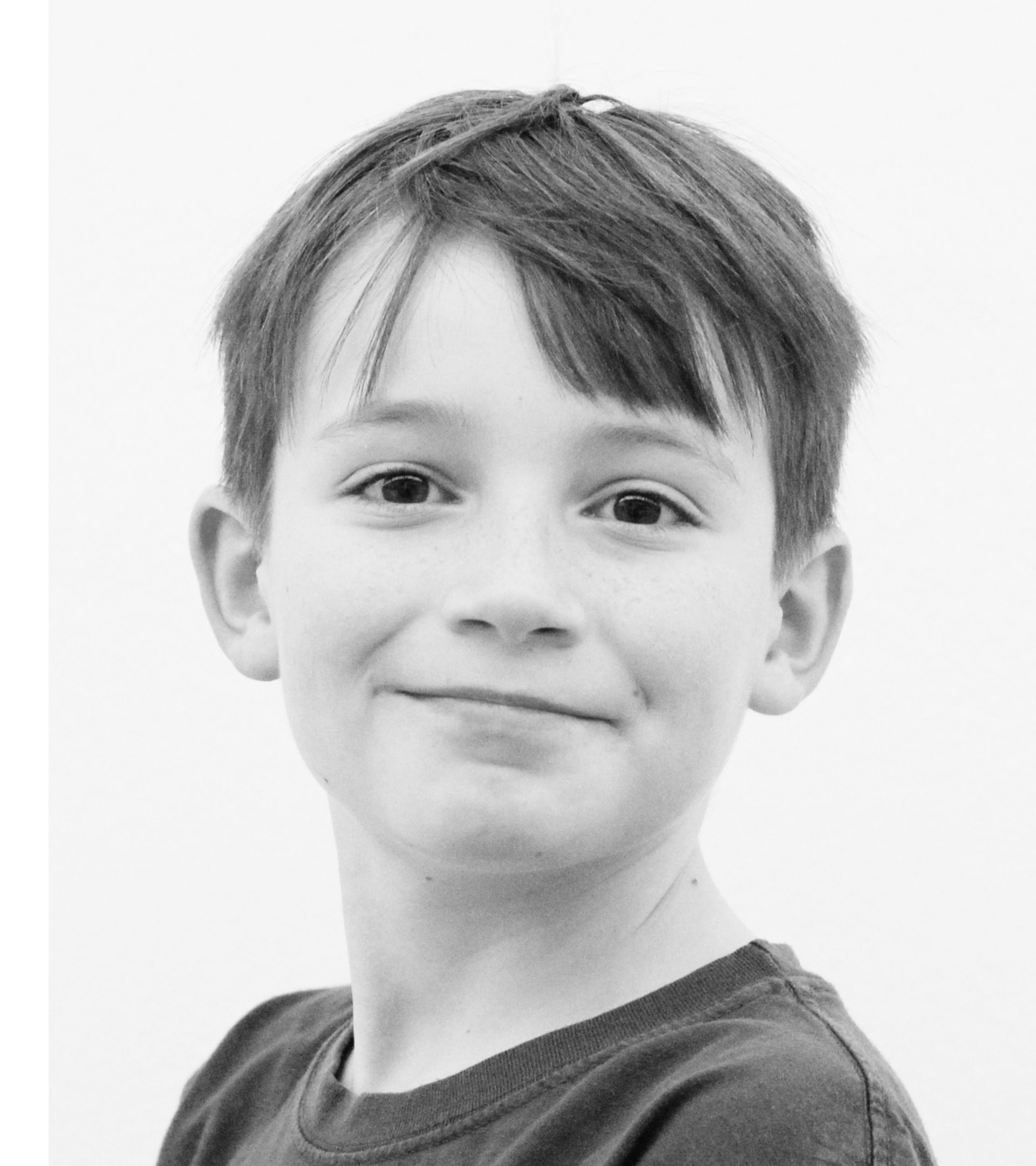 Luk (11)
Soprano
Kapellknabe since: 2018
School: Middle School Hasnerplatz, Graz
Job desired: Programmer
Hobbies: singing,gaming
Favorite song: "Alone Pt.II" by Alan Walker and Ava Max
Favorite comp.: Matthias Unterkofler
Reason for joining the choir: I like it
Best choir experience: all rehearsal camps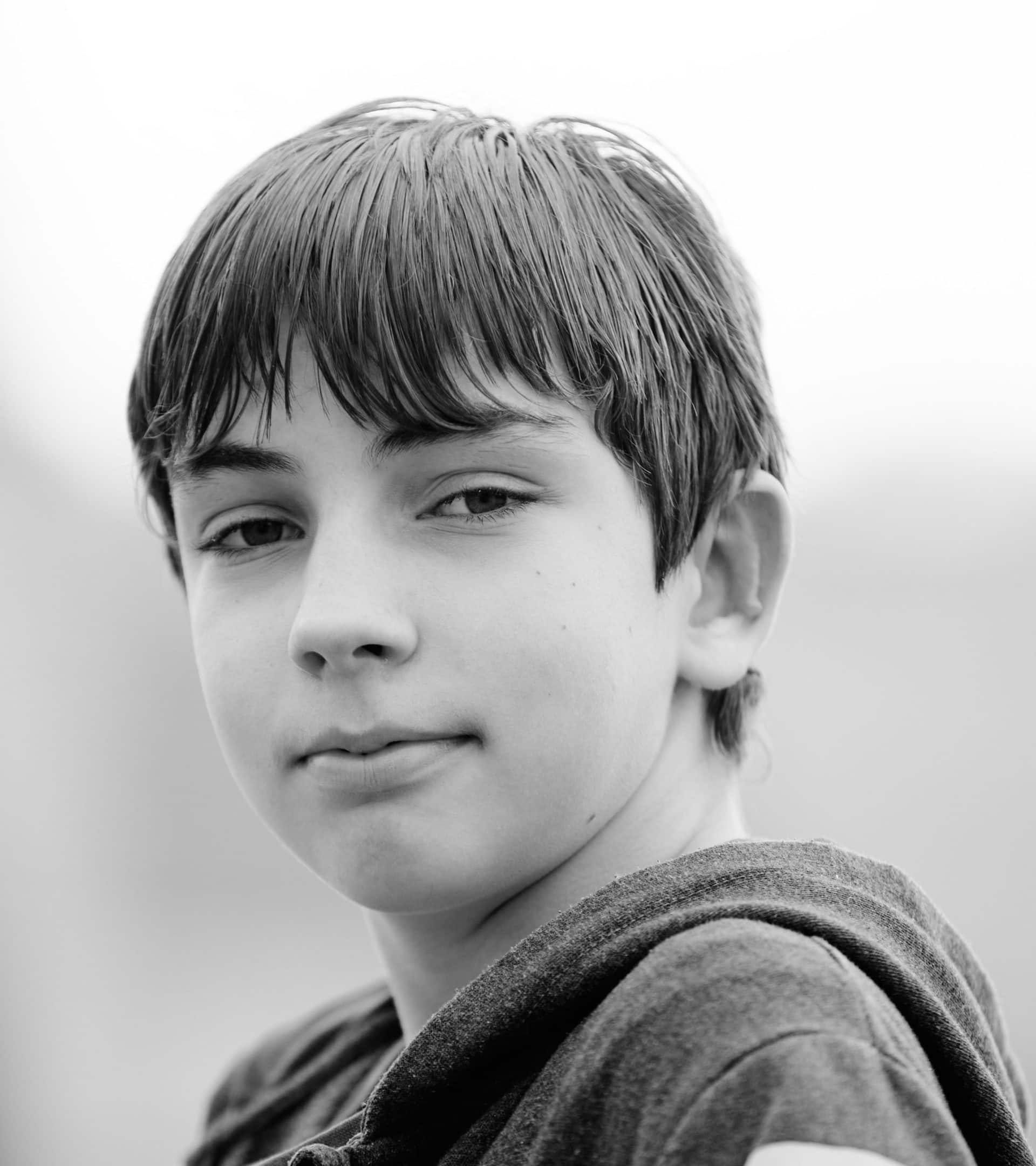 Armin (13)
Alto
Kapellknabe since: 2015
Instrument: Styrian Harmonica, French Horn
School: High School for Music, Graz
Job desired: Architect
Hobbies: making musik, cycling, mountain hiking
Favorite song: Dancing Queen
Favorite comp.: Joseph Haydn
Reason for joining the choir: I have fun, learn interesting things and meet my friends
Best choir experience: Trips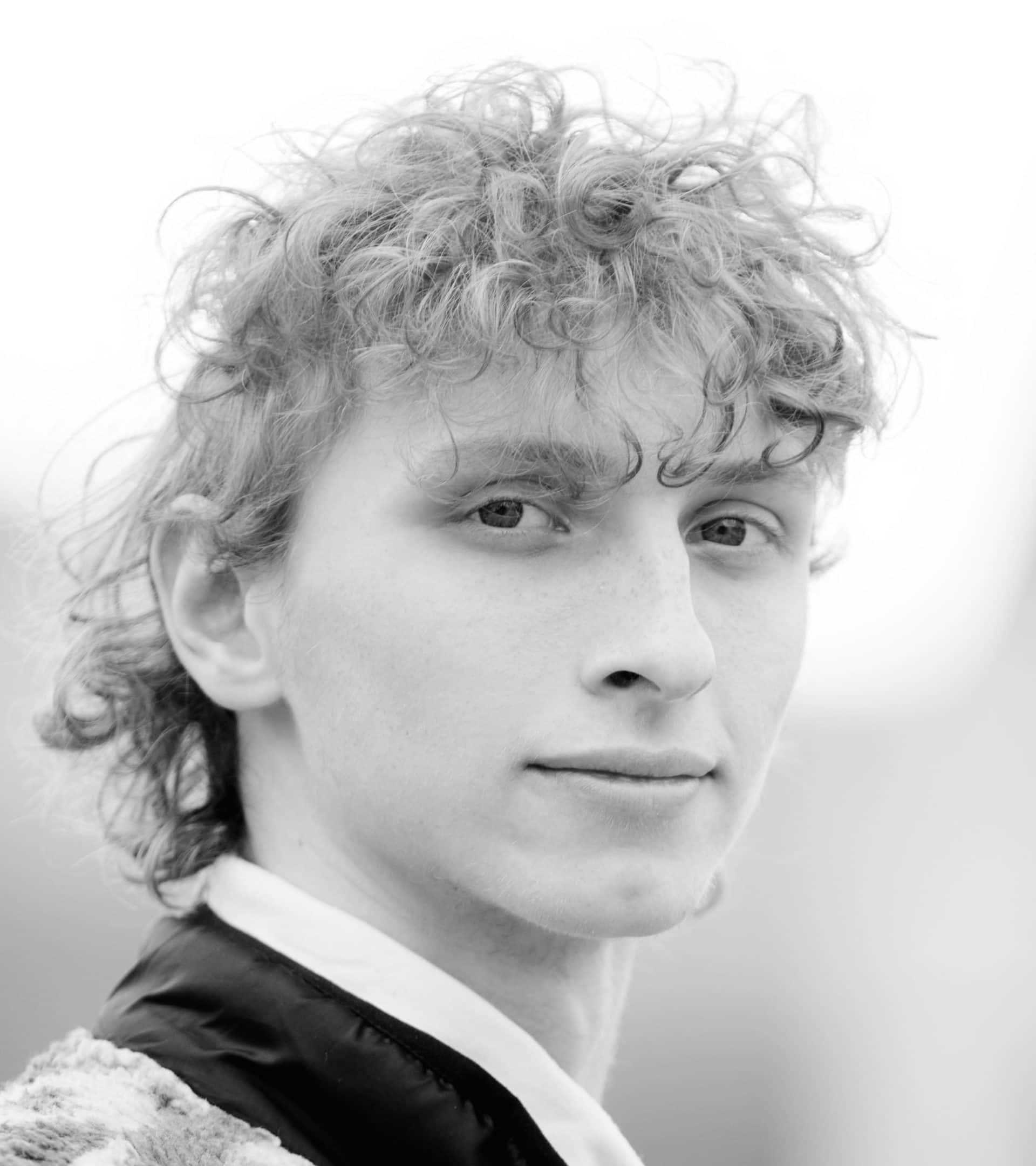 Johannes (20)
Tenor
Kapellknabe since: More than half of my life 🙂
Instrument: Guitar
University: Karl Franzens University: Environmental Sciences
Job desired: Environmental Activist
Hobbies: Making Music, Playing basketball and skateboarding
Favorite song: How to Fly by Sticky Fingers
Favorite comp.: Too many to choose from
Reason for joining the choir: Because of the warming and welcoming Community
Best choir experience: The Tour to Australia in 2018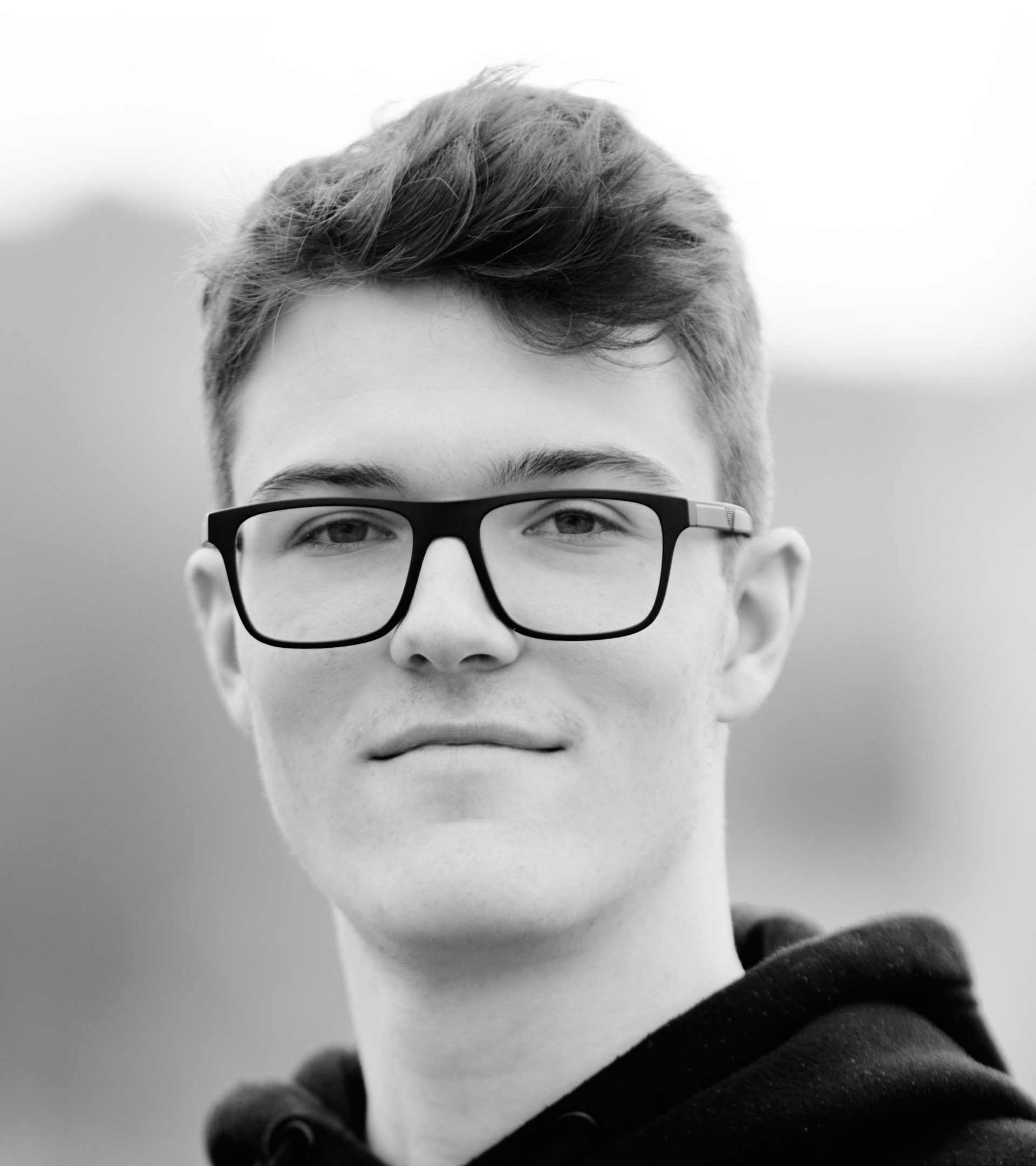 Jan-Fabio (17)
Bass
Kapellknabe since: 2011
Instrument: Drumset
Profession: IT technician
Job desired: IT technician
Hobbies: singing, longboarding
Favorite song: Requiem (Mozart)
Favorite comp.: John Rutter
Reason for joining the choir: Because I like the music and the cohesion in the choir group.
Best choir experience: trips to America and Australia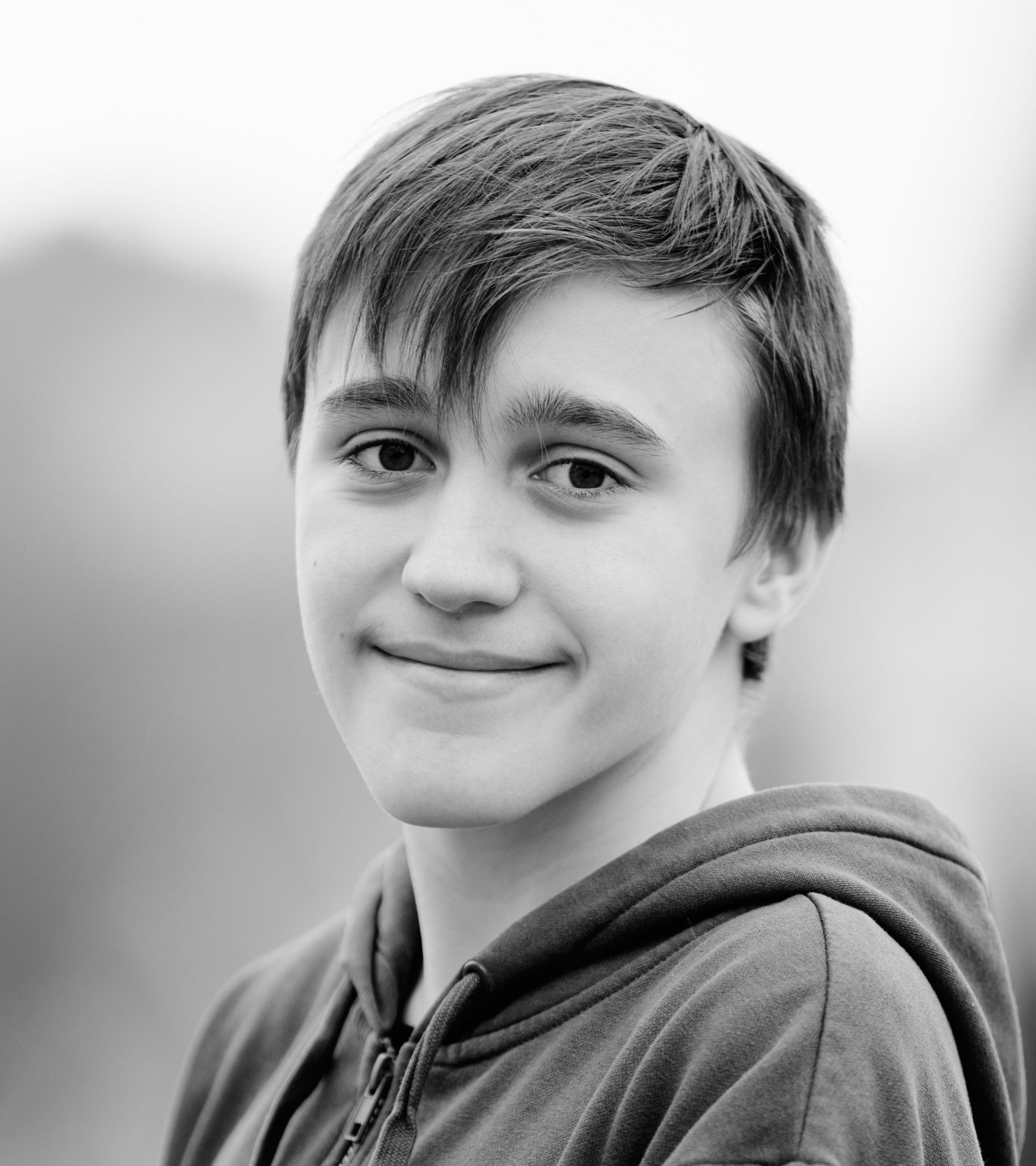 Anton (15)
Alto
Kapellknabe since: 2012
Instrument: Ukulele, Piano
School: Academic High School, Graz
Job desired: Physicist
Hobbies: 3D animation, table tennis
Favorite song: I don't have a favorite song, but I have a lot of songs that I like very much.
Favorite comp.: Oskar Rotman
Reason for joining the choir: Because singing is fun and I can learn a lot in the community.
Best choir experience: Australia 2018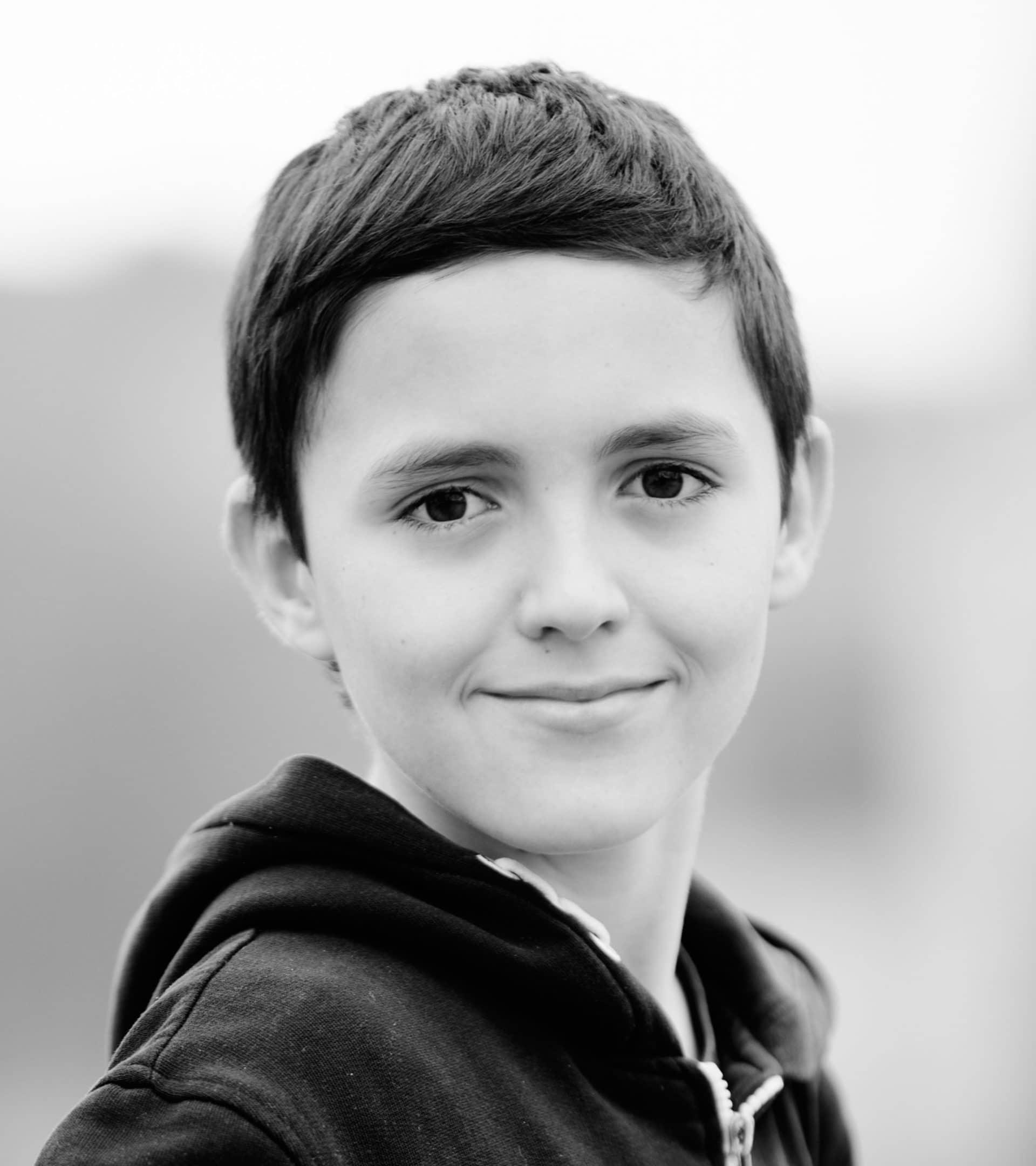 Oskar (12)
Soprano
Kapellknabe since: 2015
Instrument: Organ, Piano
School: High School Kepler, Graz
Job desired: Sound engineer
Hobbies: Playing the organ, choir, table tennis, skiing
Favorite song: don't have a special favorite song, but have a lot of songs that I like very much
Favorite comp.: Mozart
Reason for joining the choir: because singing is fun
Best choir experience: Australia 2018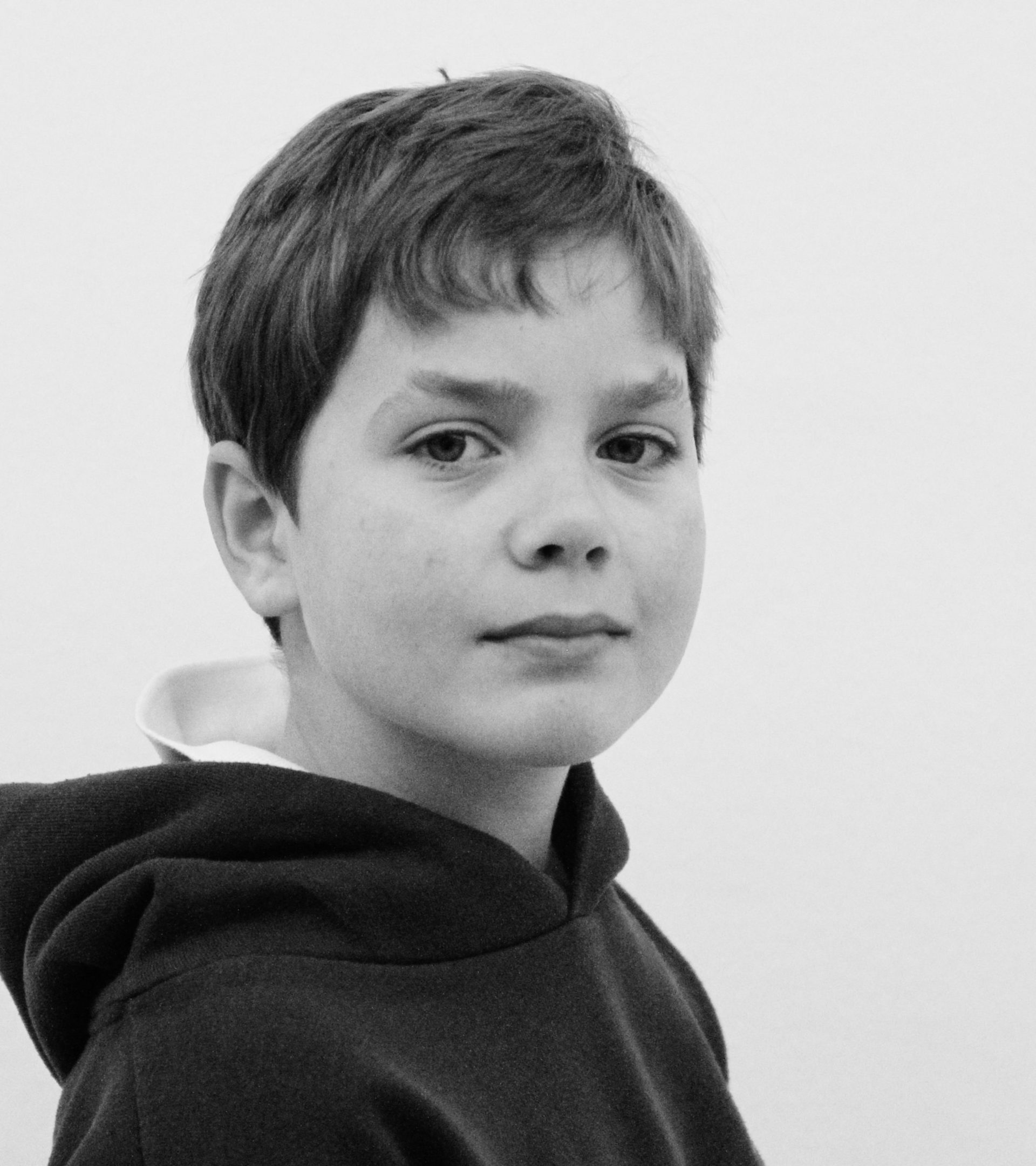 Alexander (11)
Soprano / Mezzo
Kapellknabe since: 2018
Instrument: Piano
School: High school Sacré Coeur, Graz
Job desired: Computer scientist / Cardiologist
Hobbies: swimming, choir, piano, music theory, tennis, reading, X-Box games
Favorite song: Pandemic (Dr Creep), Body (Tion wayne)
Favorite comp.: Beethoven
Reason for joining the choir: Because I enjoy it.
Best choir experience: Summer Camp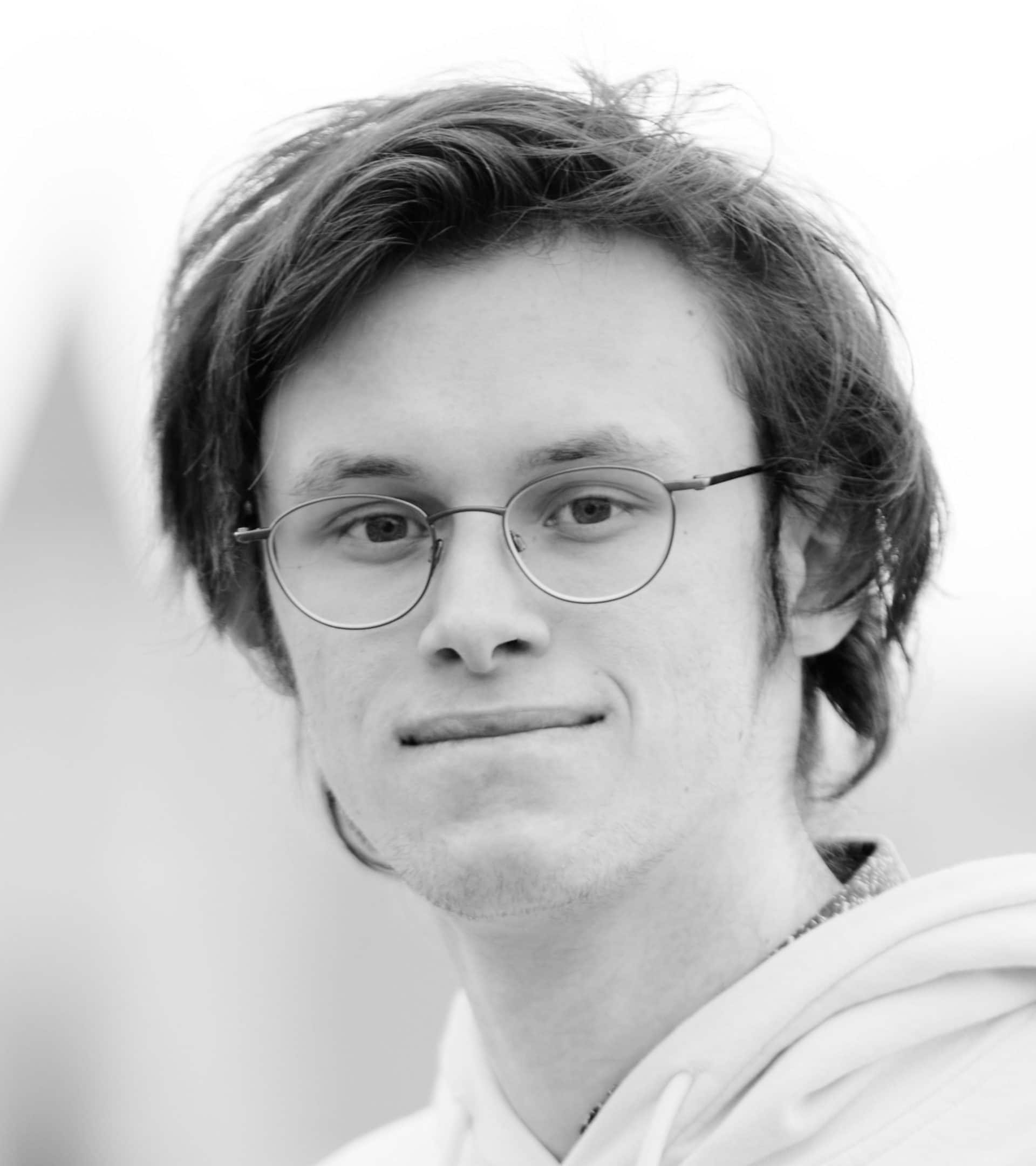 Max (20)
Tenor
Kapellknabe since: 2013
Instrument: Piano
University: University for Technologie,
Graz: Computer Science
Job desired: if only I knew…
Hobbies: swimming, choir, piano
Favorite song: Bat Out of Hell
Reason for joining the choir: because I like the kind of challenge and the final product and the way to get
there
Best choir experience: The big trips are of course the highlight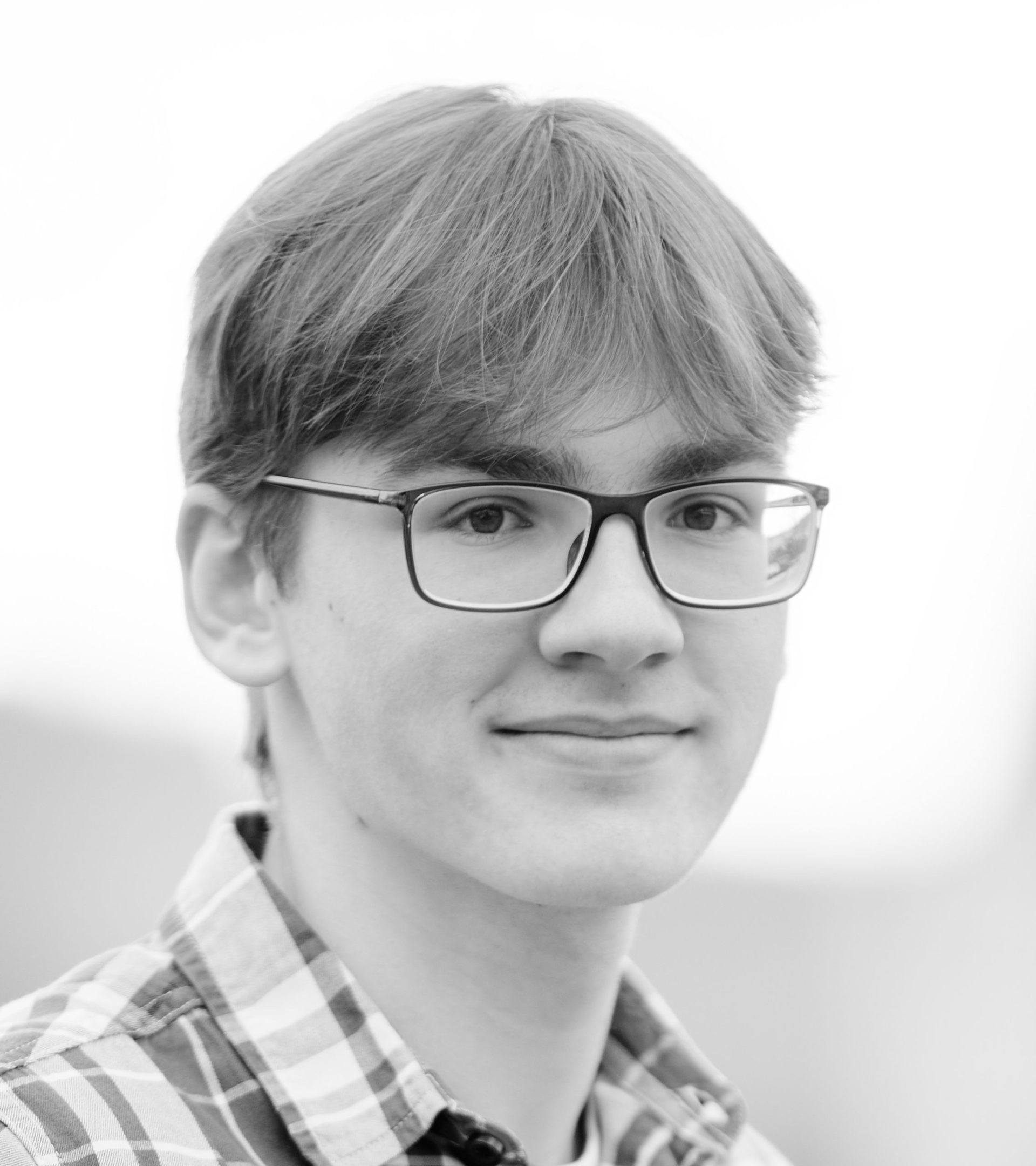 Armin (18)
Tenor
Kapellknabe since: 2011
Instrument: Piano
School: High School Carneri, Graz
Job desired: Entrepreneur
Hobbies: skiing, cycling, hiking
Favorite song: Steal my Girl
Favorite comp.: Maroon 5
Reason for joining the choir: Choir is like a second family, you not only grow vocally but also build social skills
Best choir experience: Australia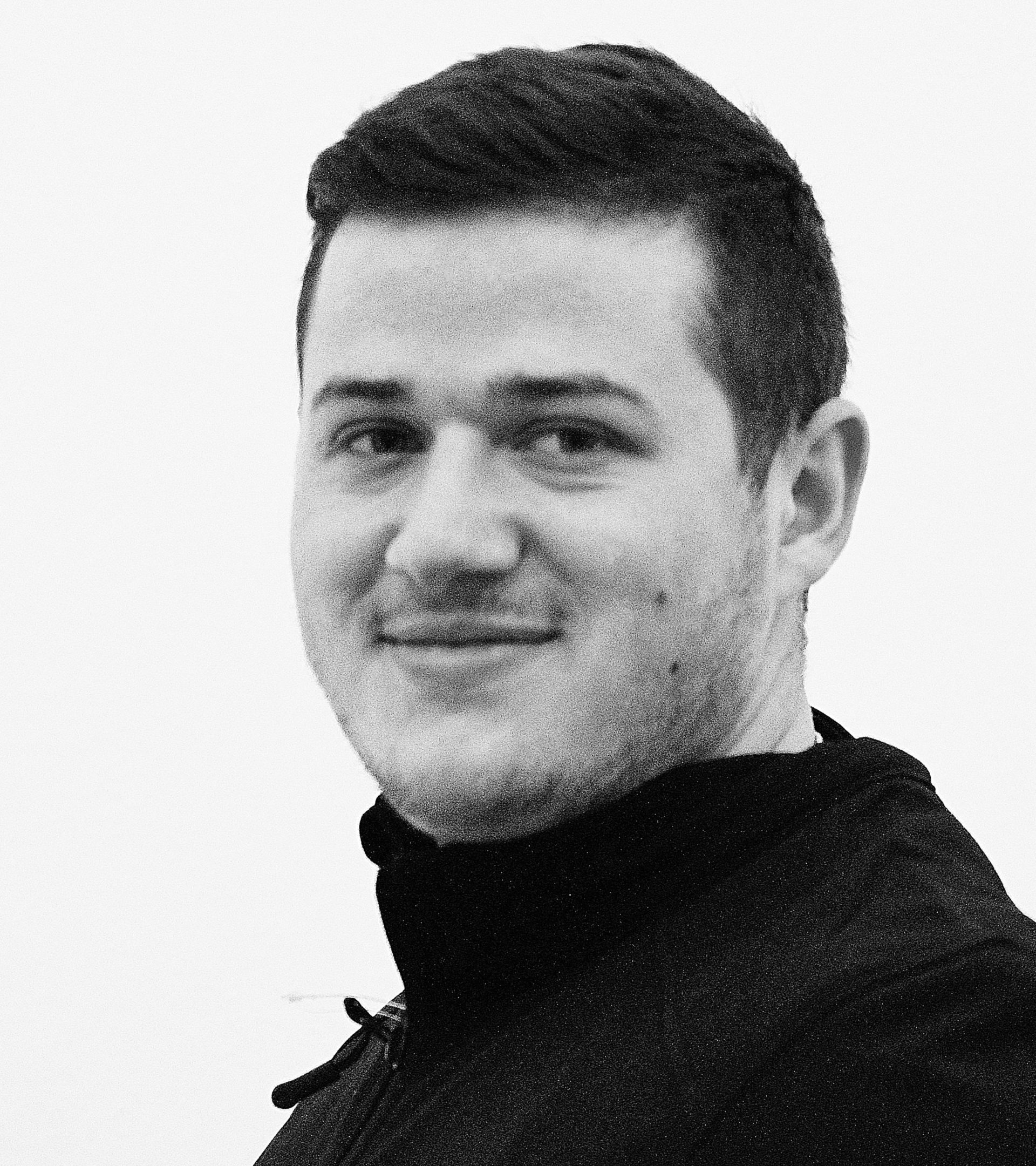 Spyros (20)
Tenor
Kapellknabe since: 2009
Instrument: Piano
University: University of Technology, Graz: Biomedical engineering
Job desired: Researcher in the biomedical field
Hobbies: gym, fishing, soccer, cooking
Favorite song: Hotel California – Eagles
Favorite comp.: Franz Schubert
Reason for joining the choir: After a long time like family for me.
Best choir experience: Every Mozart Requiem we rehearse and sing.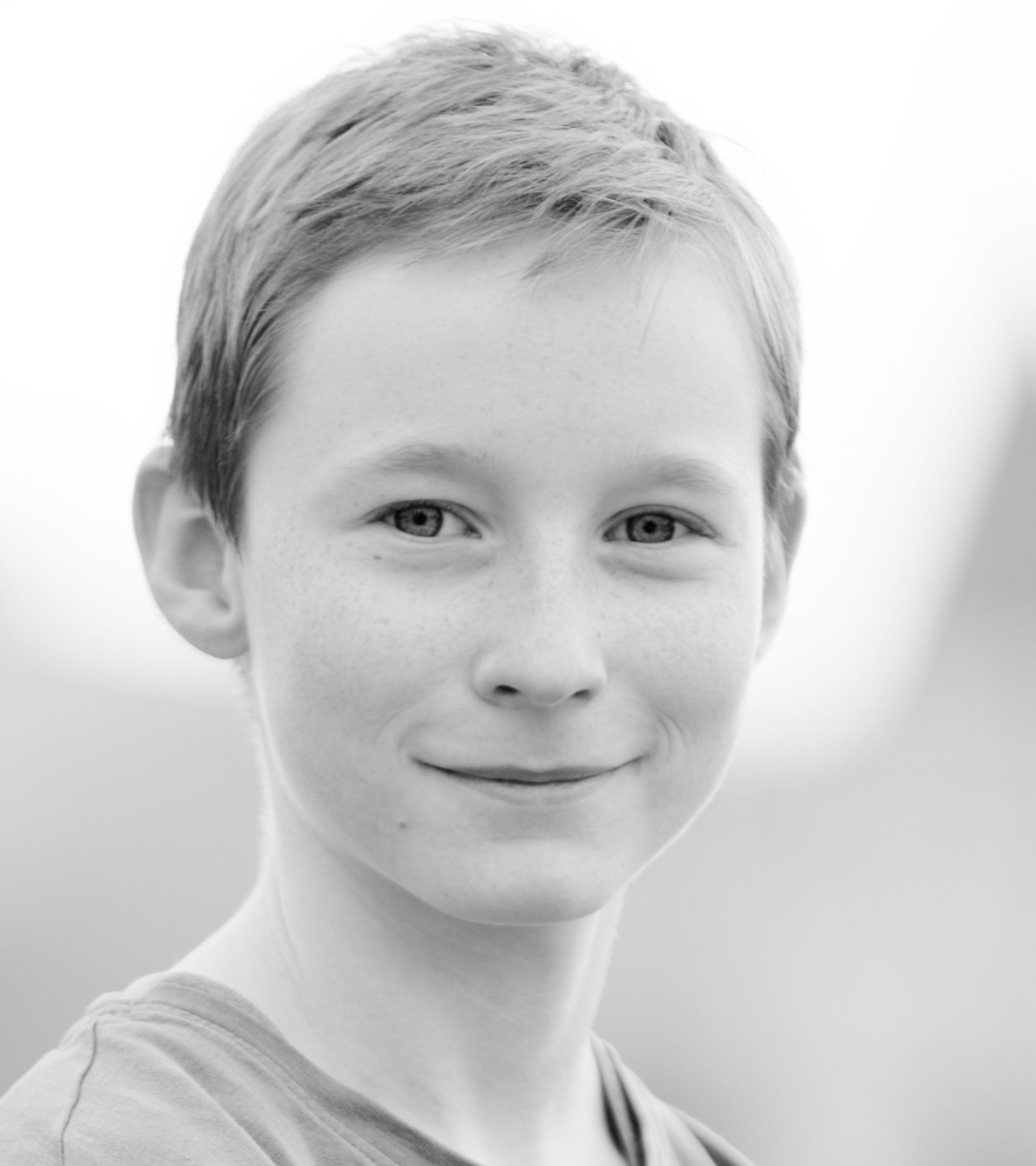 Felix (12)
Soprano / Mezzo
Kapellknabe since: 2016
Instrument: Piano
School: High School Kepler, Graz
Job desired: Engineer
Hobbies: play piano, sing, swim
Favorite song: La valse d' Amelie
Favorite comp.: Mozart
Reason for joining the choir: Because I like to sing
Best choir experience: all concerts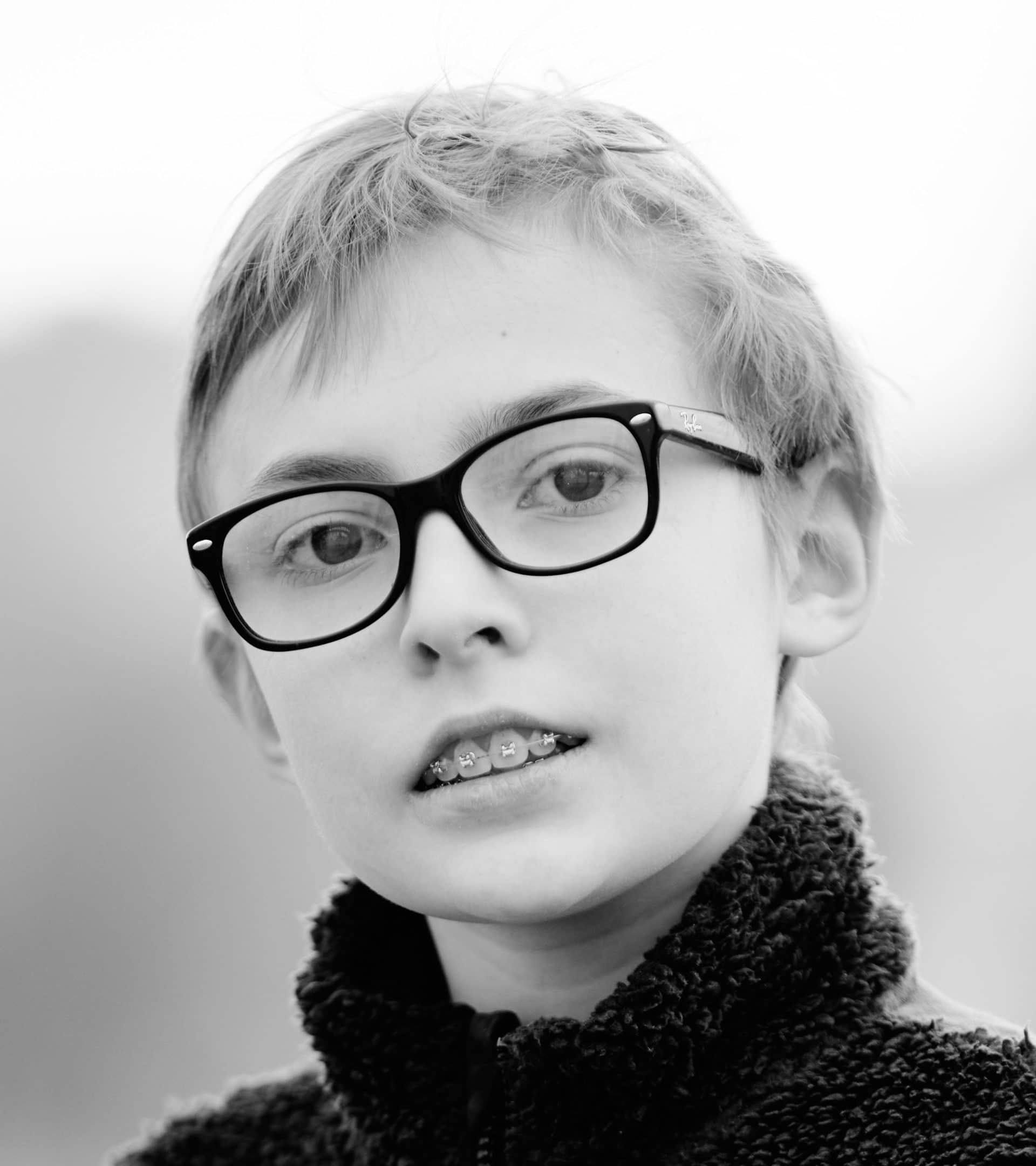 Konstantin (11)
Soprano
Kapellknabe since: 2018
School: High School Sacre Coeur, Graz
Job desired: Technician
Hobbies: riding a bike, constructing, drawing
Favorite song: "Bohemian Rhapsody" by Queen
Favorite comp.: Mozart
Reason for joining the choir: Because I like singing together
Best choir experience: Summer Camp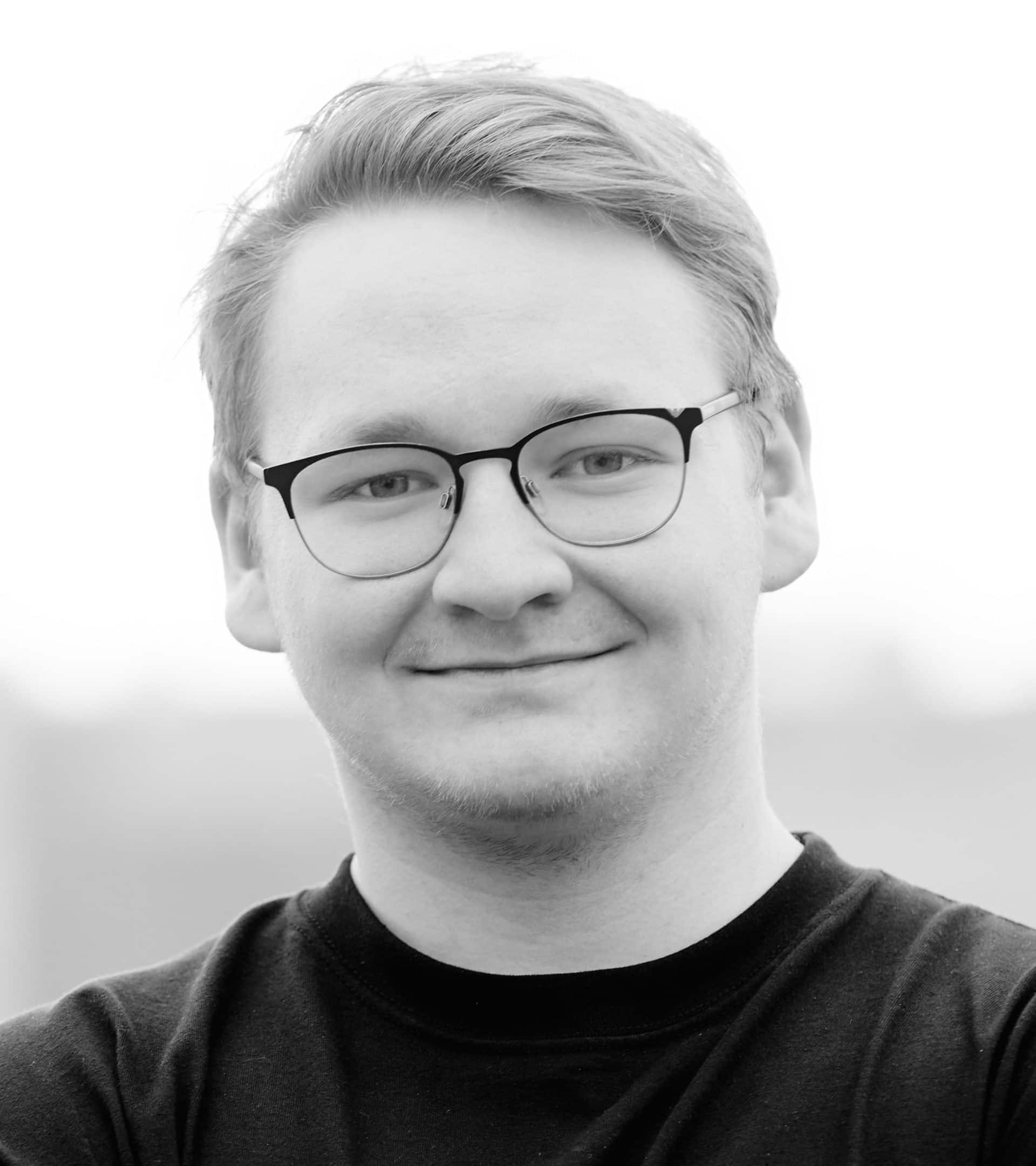 Felix (18)
Bass
Kapellknabe since: 2013
Instrument: Drumset
School: High School for Music Monsberger, Graz
Job desired: Speech Therapist, Teacher
Hobbies: singing, playing drums, playing computer, playing soccer
Favorite song: Come Back Home, Callum Scott
Favorite comp.: Mozart
Reason for joining the choir: I have grown incredibly through choir and our community has grown very close to my heart!
Best choir experience: Australia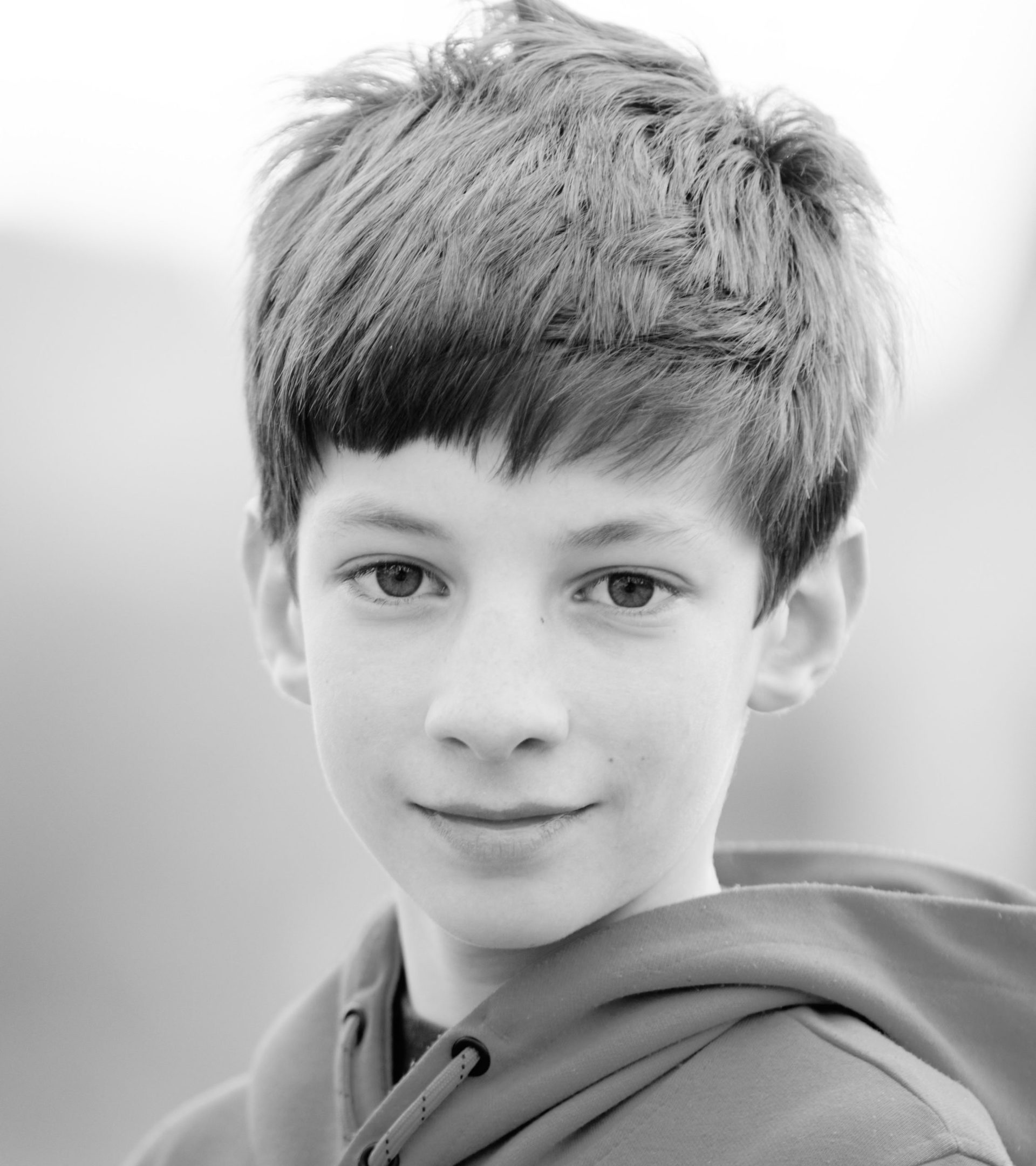 Tim (11)
Soprano / Mezzo
Kapellknabe since: 2016
Instrument: Piano
School: High School Kirchengasse, Graz
Job desired: IT
Hobbies: Gaming, Piano, Music
Favorite song: Freaks
Favorite comp.: Imagine Dragons
Reason for joining the choir: You meet a lot of cool people
Best choir experience: Rehearsals for Denmark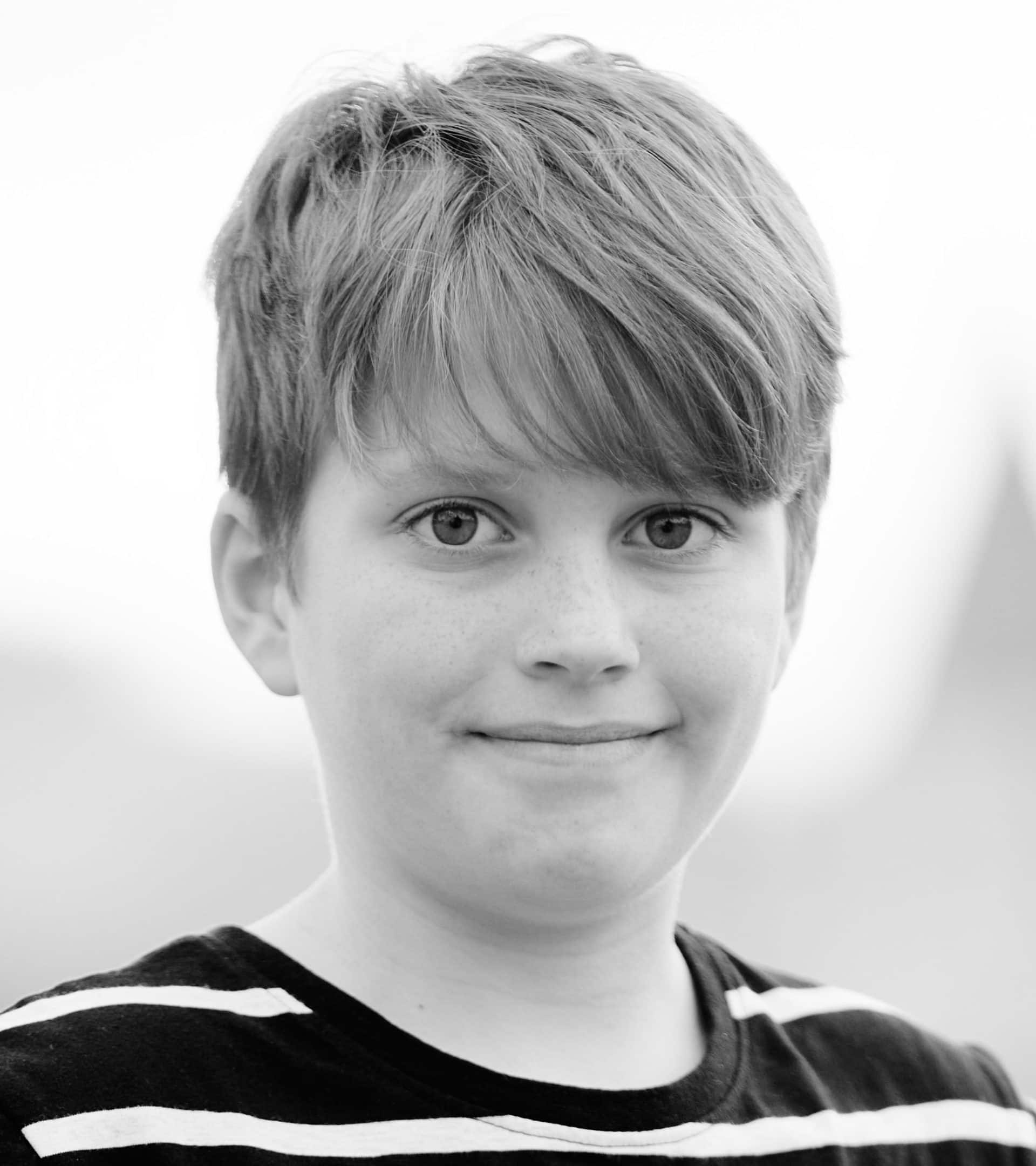 Marc Joel (11)
Soprano
Kapellknabe since: 2018
School: Middle School Hasnerplatz, Graz
Hobbies: singing, ride stunt scooter, play switch
Reason for joining the choir: Because I enjoy singing very much.
Best choir experience: Summer Camp 2021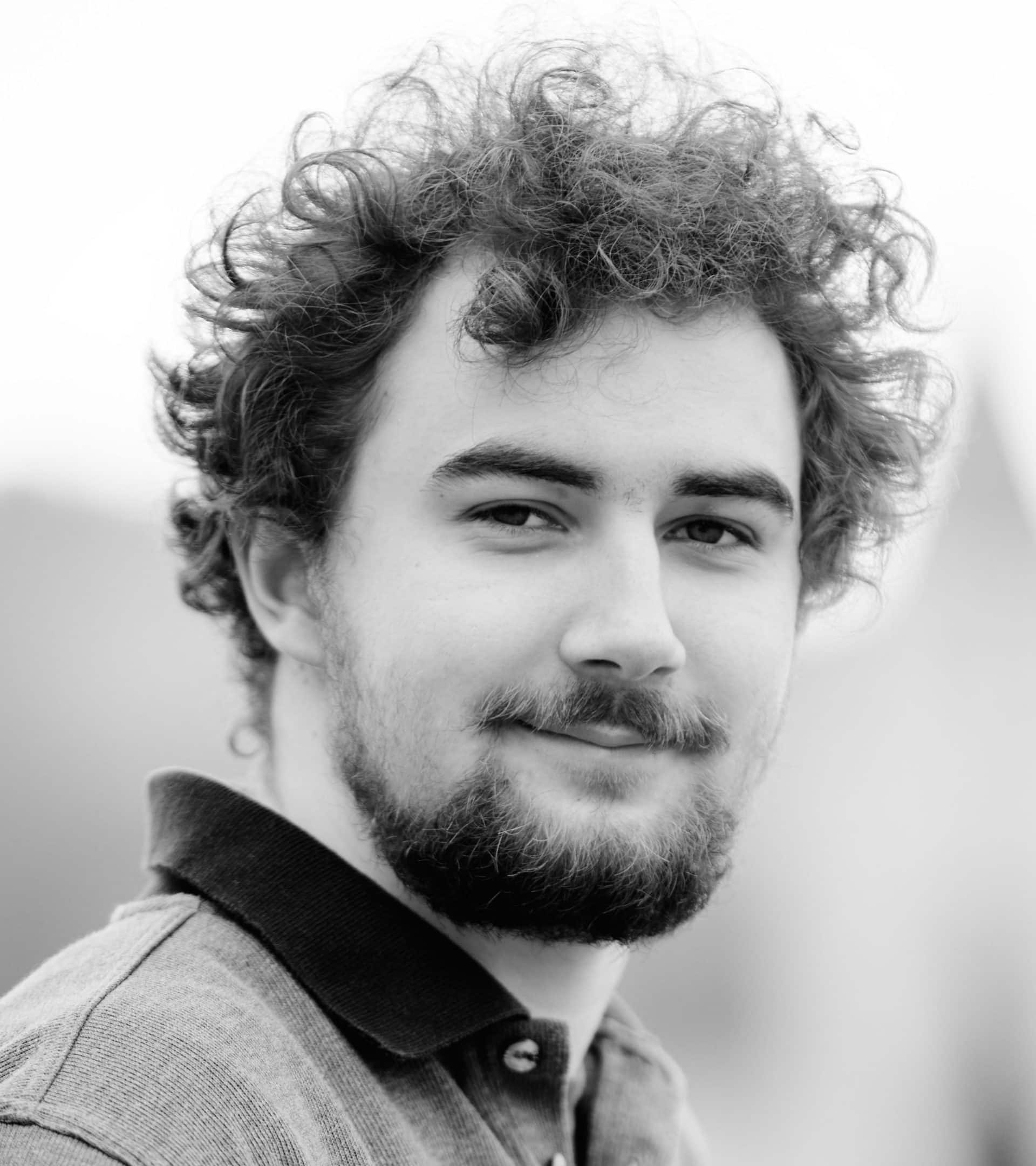 Paul (22)
Bass
Kapellknabe since: 2007
Instrument: Piano
University: Karl Franzens University / History; University of Music and Performing Arts / Musicology
Job desired: Taxi Driver
Hobbies: Dancing, Film/Theatre Acting, Australian Football
Favorite song: all kinds of movie scores
Favorite comp.: Ennio Morricone, Astor Piazzolla
Reason for joining the choir: great community, great experiences, great way to be creative and a great love for music
Best choir experience: US-Tour, Australia-Tour, Opera Gogol, plenty more